I'm soooo excited! Here's another milestone for my blog. Introducing my new hair sponsor…… SHUNJI MATSUO HAIR SALON @ 313!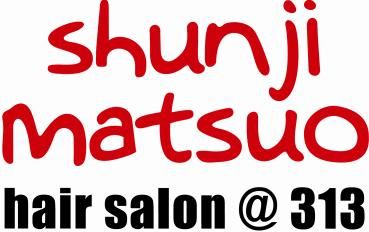 Yup! Good bye to unkempt hair looks! Here's the time to try styles that I've never done to my own hair before!
Here's my hair history:
♥ Dyed it brown and red (but then the red faded to brown eventually too)
♥ Rebonded it MANY times over (each time lasting me 10 months or so)
♥ Permed it with BIG curls once and then it only lasted 3 months
♥ Permed it with MEDIUM curls after the previous perm and I hated it! That lasted 4-5 months
♥ Once to twice a year salon treatment
♥ Twice to thrice yearly hair cuts
And so far, I have never really gone back to the same salon twice. Quite like how Barney Stintson from HIMYM (US TV Drama) treated his one night stands. Haha! (OK, so I am addicted to this TV series now~~)


So this is me and my hairstyle now taken at a recent event one month ago. If you can imagine now, it's worst now cos it's really DRY (the ends get tangled as a result) and my rebonding line is very obvious and it irks me to no end now!
The Rebonding Line: The line which clearly defines how much my hair has grown since my last rebonding session AKA, the line between UGLY VIRGIN HAIR and REBONDED.
I have my first appointment with Caely from Shunji Matsuo @ 313 tonight at 6.30pm! I'm so excited I can't work! :P

Caely Tham
International Director, Zone and Section Academy Trainer
Exp: 11 Years
One of the leading trainers of Zone and Section Academy
from FiberZoom Japan, Osaka for Singapore
I can't wait to meet her! :)
About Shunji Matsuo @ 313 Somerset
Shunji Matsuo has a strong team of international stylists in house who are specially trained in the latest Japanese hairstyling techniques.
This is a salon brand synonymous with Japanese cutting edge hair technology and innovation. Shunji Matsuo group of salons in Asia incorporate the latest Japanese-influenced international styling, perming and colouring techniques to deliver beautiful, versatile hairstyles that match the personality, lifestyle needs and personal preferences of each individual customer.
Service @ Shunji Matsuo @ 313 Somerset
Ladies, beauty can be enhanced through hairstyles that not only bring out the best in their features, but also their individuality. And it takes a good and experienced stylist to do so.
At 313@Somerset visit begins with a personal consultation to determine a style that best suits your needs. This continues right through to guiding you on how you can maintain and manage your new look effortlessly, so that you leave the salon with the confidence of knowing that with a Shunji Matsuo hairstyle, looking good is a stylish every day affair.
**
Update
Shunji Matsuo at 313Somerset has permanently closed. Their lead stylist, Caely Tham, has moved over to LeeKaJa, located at Mandarin Gallery. I now go to Caely at LeeKaJa for hair services.
Check out my experiences with Caely Tham at LeeKaJa here! Plus, there is this crazy good, and very popular hair treatment called the LeeKaJa Cinderalla hair treatment that will make you hair look naturally soft and straight. You must check it out here.
Check out other hair colours I've done with Caely Tham; maybe you'd find some colour inspiration for your next visit to the hair salon!