Today I got a little cute story to tell. I hope you like it. :)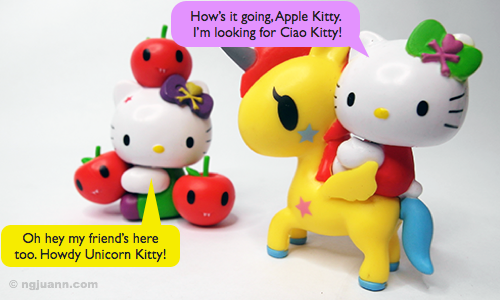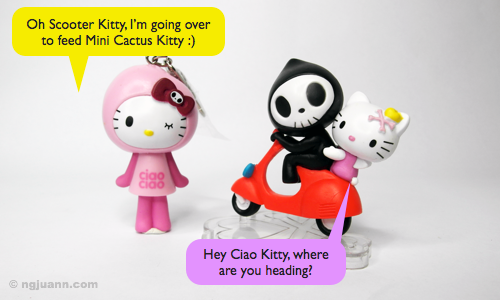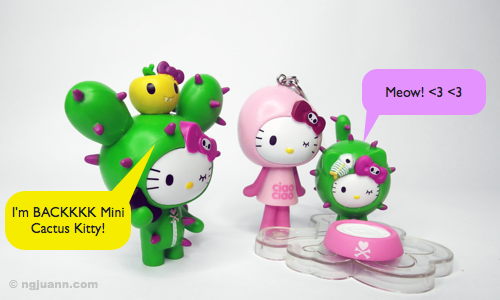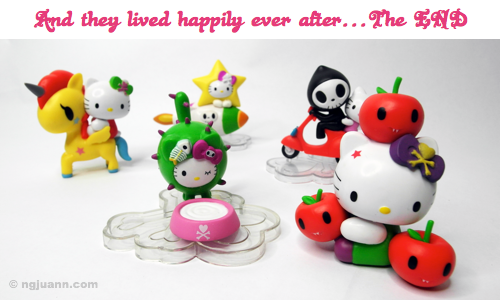 The credits roll and the comic writers have their say…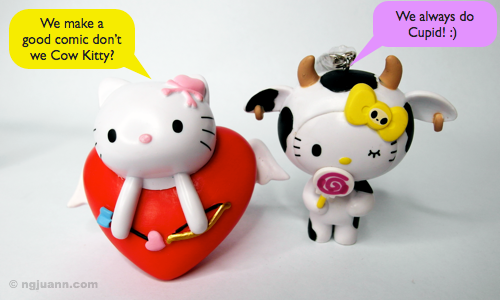 Ok la, the story not very interesting but Cow Kitty and Cupid Kitty tried kkk!! :P This not-very-good comic is starring…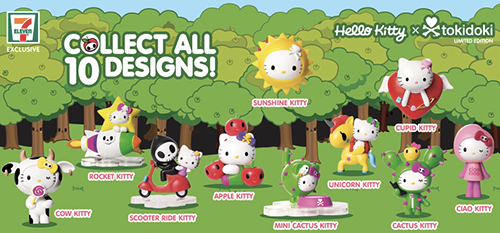 … all 10 figurines from 7-Eleven! If you haven't already seen/heard, renowned Italian artist, Simone Legno, has put his magic touch on our all-time favourite cartoon character. 7-Eleven Singapore brings you 10 limited edition Hello Kitty x tokidoki figurines!
Here's how to collect your very own Hello Kitty x Tokidoki figurines at 7-Eleven!

1) From 27 March – 4 June 2013, simply spend S$4 in 7-Eleven to collect a stamp!
2) Collect 18 stamps to collect a free figurine!
(If you can't wait till 18 stamps, simply pay S$3.90 with 6 stamps to collect your figurine.)
Do take note that these figurines will be sold in a blind pack, which means you won't know what you'll be getting. It'll be a surprise!
If you purchase Star products, you'll receive an additional extra stamp! A maximum of 2 stamps will be issued for every S$4 spent on Star products.
The Star products are:

27 Mar – 23 Apr 2013: The Straits Times, The New Paper and H-TWO-O Sparkling Original (500ml)
24 Apr – 21 May 2013: Giant Slurpee (22oz) and 100 Plus Original (500ml)
I know I love all of my little Kitties! :) More info on the promotion here. 7-Eleven is also on Facebook.