I was invited to an event @Isetan Singapore Scotts Mega Beauty Bar recently to witness the unveiling of SK-II Singapore's IT guy and IT girl. They are none other than the model and ex-MTV Asia VJ Utt and 53A's lead singer Sara Wee!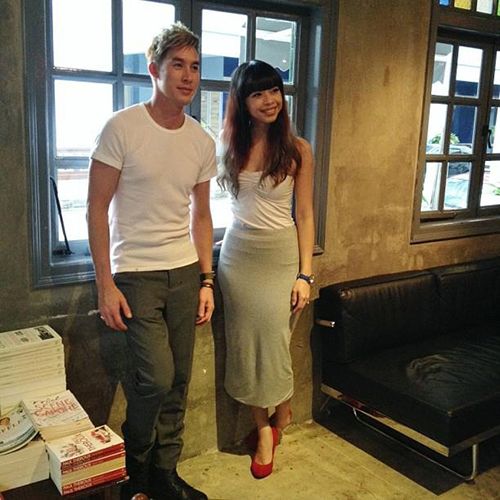 Image courtesy of SK-II Singapore Facebook Page
The IT-factor is all about having the winning combination of having self-confidence, being relevant to the current scene, an inspiration to others and most importantly, a well-maintained skin. And that's why Utt and Sara were chosen!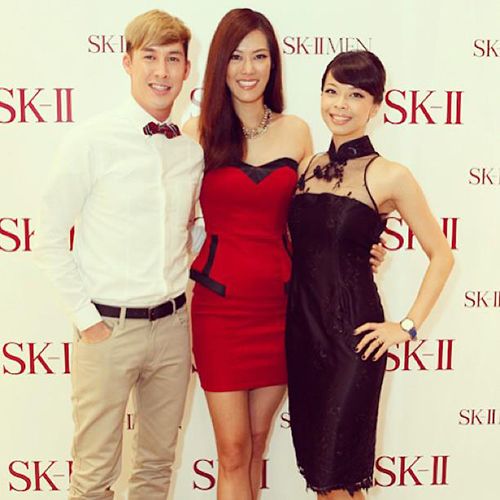 Image courtesy of SK-II Singapore Facebook Page
They both have the perfect 'IT' factors with well-maintained skin, confidence, relevancy to the current scene and the ability to inspire others. At the 2 hour event, they shared with us guests on the importance of good, crystal clear skin and how one can achieve that through SK-II products.
In recent SK-II online poll conducted among more than 50 respondents, majority of the men and women felt that skin is the proof of beauty when asked what makes up the 'IT' factor.
SK-II is the leading skincare brand in 13 markets and strives to deliver the promise of crystal clear skin through well-loved quality products. Since the discovery of Pitera by SK-II more than 35 years ago, SK-II has continued to pioneer new and breakthrough discoveries around this miracle ingredient for women and men worldwide.
I am a regular user of SK-II products. You can check out all the reviews I've done on SK-II products before. SK-II has helped my skin become clearer and more youthful looking.
SK-II has also included the guy and girl set of the well-loved SK-II essence in our press kit! :) If you're not sure how versatile this product really is, check out this post I did on "How to use SK-II's Facial Treatment Essence". :)
And SK-II knows that the skin is unique to an individual. That is they have developed the Magic Ring – an advanced skin analysis device that helps ascertain your skin's specific characteristics like: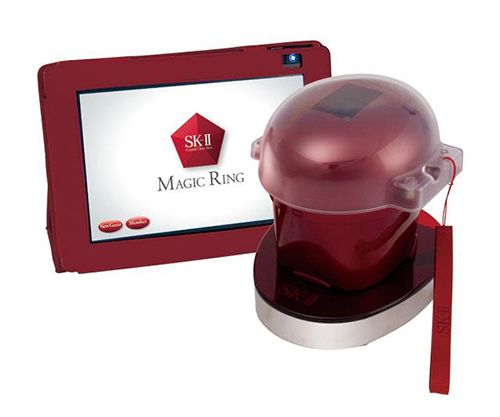 Image courtesy of SK-II Singapore Facebook Page
♥ Texture Refinement: Skin texture conditions are analysed to determine smoothness, along with the pore's total area scale by measuring concentric sebaceous gland on the cheek
♥ Firmness Power: Skin firmness levels of the cheek skin, pore conditions and wrinkles of nasolabial folds — better known as 'laugh lines' – are assessed. The Ageless Vector also provides further analysis of skin's firmness and elasticity, based on the total amount of lines and angles of the skin in these three areas
♥ Wrinkle Resilience: Fine lines and wrinkles around the eyes, where the thinnest and most sensitive area is, are measured based on total length to evaluate the level of skin wrinkles.
♥ Spot Control: Spots and colour unevenness are analysed based on feature contrast and shape, before classification according to depth by spectrum constitution. Both visible spots seen by the eye as well as the hidden spots in the basal epidermal layer are picked up and calculated based on their total size.
♥ Radiance Enhancement: Skin's brilliance and brightness are evaluated by the reflection of the light upon skin's surface and evenness in texture in terms of wrinkles, spots and dullness.
The Magic Ring can also tell you what's your skin's age!
You can visit one of SK-II counters in Singapore for your complimentary skin analysis. :)
**
SK-II Singapore is on Facebook if you're interested! :)