A new subscription service is in town people! It's not for beauty or for snacks, but it's for chocolates!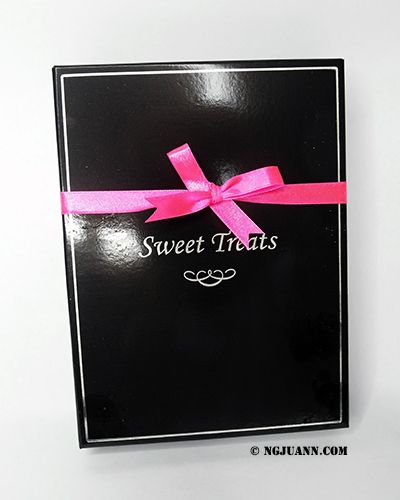 Luxby is a chocolate discovery subscription service that delivers a box of premium chocolates to you every month.
You'll enjoy award-winning, boutique artisan chocolates normally not found on the shores of Singapore, made with innovative ingredients & new taste selected based on quality and fresh wholesome ingredients.
Here's what I got in my very first Luxby!
Eh there's a science to tasting chocolates one ok! Check out Luxby's 5 step guide to tasting chocolates.
#1: Fearless Chocolate 75% Cacao Midnight
This has a really very strong, bold flavour to it. I found it interesting that although it has only has 2 ingredients in it: Organic Cacao and Organic Rapadura (unrefined whole cane sugar), but it's very smooth and melts wonderfully in your mouth. Loving this. Do note that if you love the usual mass-produced commercial chocolates, you probably won't like this. I like this cos of the dark, almost bitter taste to it. Very strong aftertaste too.
From San Francisco.
#2: Original Beans Beni Wild Harvest 66% Wild Dark Chocolate
This one is a lot easier for more people to like. When placed in room temperature for 5 mins, you can easily break a small part to try. It's flavour is definitely a lot milder than the previous one but it's equally as pleasing. I would totally recommend this to anyone. This has a delicate yet distinct taste with floral honey, sundered cranberries, melon and hints of jasmine tea.
From Switzerland.
#3: The Grenada Chocolate Company Organic Dark Chocolate with 71% Cocoa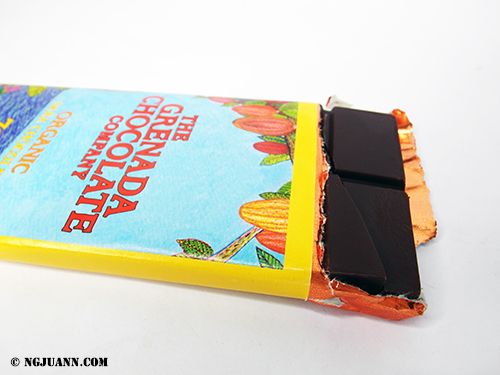 This has a lovely thick and fudgy taste with a sharp intense floral note. I'm not sure what it is… but there's something special in it's taste. This is a lot thicker than the others as well. There's something sourish in there as well but disappears quickly and the dark cocoa taste quickly takes over. Interesting.
From The Carribean.
**
In summary, I really like that through Luxby, I am able to discover premium chocolates from all around the world. I mean, look at the brands I got above. I've never heard of any of these! I never even knew there are so many different types of dark chocolates to begin with!
If you're interested, check out their subscription packages here.
**
About Luxby's Chocolate Selections:
Luxby hand picks award winning chocolates from Italy, France, USA, Belgium, Venezuela, Hawaii, Madagascar, Switzerland, Colombia, Indonesia, Caribbean Island, Ecuador and Trinidad, bringing you quality chocolates made with Criollo and Trinitario cacao beans. Find out more at Brands page and Different Types Of Cacao Beans.
Many of the chocolates in Luxby boxes are winners from numerous academy awards like International Chocolate Awards and International Chocolate Salon.
Their honorary selection includes brand names like Amedei, winning 2011 London Academy of Chocolate Golden Bean Award. Amedei 's signature "9" comprises of 9 different blends of cacao from different plantations and Amedei's Porcelana won 2011 World Chocolate Awards gold medal for best Bean to Bar (Dark). Valrhona's Manjari Orange is also worth mentioning, winning the Gold medal for Best flavoured Dark Bar, in 2011 London Academy of Chocolate.