Who else here is battling lower body weight problems? I know I am! Women tend to put on inches on their lower body more easily than men because of the higher estrogen levels in their body and the fat cells there which are more prone to fat storage for childbearing purposes.
I don't know about you but I always put on weight in my tummy first. And those fat cells that are in my butt and thigh areas are like permanent residents there already. :(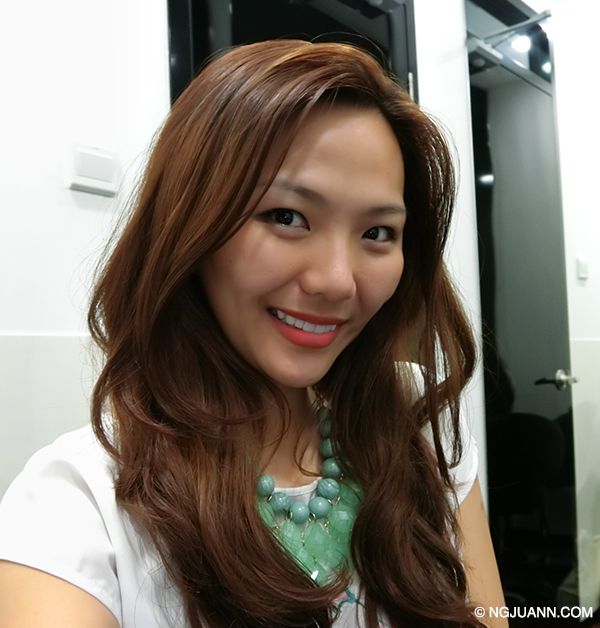 I went to Dorra Slim to check out their treatment and at the one-to-one consultation, the very knowledgeable therapist there drew me a diagram and told me that fat cells multiply. They grow bigger and bigger and then they multiply into 2. And then when the new 2 cells get bigger enough, it further multiplies into 2. That's CRAZY.
She also put me on a body composition analyser that helped to determine my weight, waist-hip ratio and the percentage of body fat, protein, water and salt in specific parts of your body. These will be carefully monitored throughout your slimming journey at dorra.
I cannot deal with slimming places who don't measure. I am glad dorra takes it seriously.
No need to say la ok, for someone who was always on the high end of a healthy BMI, and only just gave birth 4 months ago, I had a lot of excess fat still.
My therapist then proposed a customised slimming programme that aims to target the stubborn fats on my problem areas. I have plenty but for this session, we worked on my tummy.
Their theme colour is purple and it's super consistent throughout their entire outlet. Even the blankies were in purple! :)
And then it's time to start the treatment!
Step #1 is to apply a booster gel that contains mico-molecules which can penetrate deep into my skin to reach and burn excess fats.
Step #2 is the use of this infra-red equipment which will then be used to soften the fat cells and an oxy trimming gel will be applied to improve blood circulation which in turns aids in flushing out excess fatty acids.
That's why they always serve a LARGE glass of water before and after your treatment. Drinking lots of water will help you flush out all the fats.
All of that took 90 mins because it's my first consultation. Subsequent treatments only require 20-40mins depending on what your customised treatment entails.
In just that 1 session, you'll burn 600-2400 calories, which is equivalent to a 10-15km run! Between the run and the 20-40mins of lying down to burn calories, no prizes for guessing which is my choice. :)
**
dorra, the tummy, hip and thigh slimming expert from France, specialises in providing fat-burning and body-shaping solutions that target and banish unsightly bumps and bulges on the lower body of women.
dorra's proven effective therapies work by targeting your trouble spots, breaking down stubborn fat and cellulite without bringing damage to your skin, muscle, bones and nerves. Specifically developed to treat lower body concerns such as love handles, bulging tummy, cellulite, heavy thighs, wide hips or post natal weight gain, our extensive range of anti-flab and anti-cellulite solutions can be customised to one's specific needs, and can banish even the most stubborn fat that you've had for years.
Find our more about dorra on their website.
**READERS' SPECIALS!**
Get 1 FREE Customised French Formulated Slimming Treatment when you call them and quote my name/blog "Ju Ann/Blogger" :)