So you know I am not one of the lucky girls born with great skin and I am now undergoing a 6 weeks Obagi Toning Program. If not, read this.
Week 2's review was done last week if you didn't read it. So here's Week 3.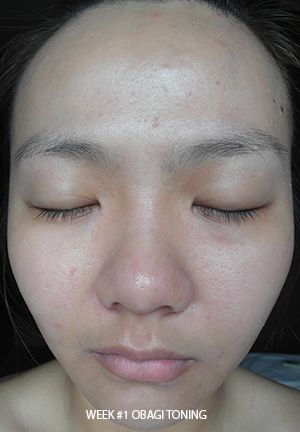 After last week, Dr Wong told me to use more of the Renti A Gel. So I have been using it daily day and night. After one week, today, my skin started peeling again! :) Yay! This time around, I have peeling around my lips, and on my undereye. :) I have been getting compliments about my skin as well.
My skin is fairer, has less acne and really smooth to touch. :D Very happy with the progress so far.
Check out the pores around my cheek area! So much smoother now.
Ignore my eyelashes! I just got them extended. I know, what a big difference it makes right!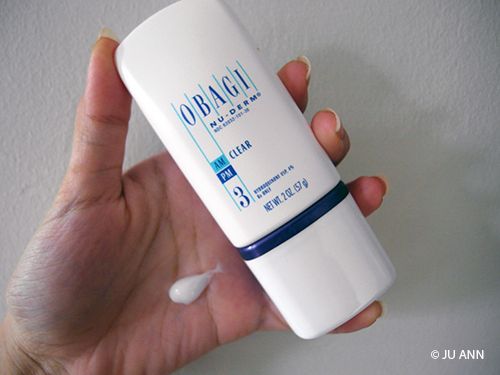 ♥ Obagi Nuderm System Set Product Feature: ♥
Obagi Nu-Derm Clear: A topical prescription treatment that includes Arbutin to correct hyperpigmentation (discoloration) and improve and even skin tone.
My review: This is a rather thick cream but it's not oily and easy to apply. Just make sure not to apply too much cos it takes awhile to be absorbed in.
If you want to know more about the other 5 products I was given to use during this 6 weeks Obagi Toning program then be sure to keep coming back for my weekly updates! :)
**
For more information about Obagi, check out their informative website! If you have heaps of questions about this, you can either comment here, ask me on Facebook here, or check out Obagi's FAQ! This is also a great read I found written by my doctor, Dr KJ Wong on Obagi Toning.