I'm fastidious, almost to a fault, when it comes to my skincare regime. I am currently using Derma-RX products prescribed by Dr Hui Yun from The DRx Clinic but it is a 5 step process which I do tend to get lazy some times.
On nights when I am way too tired to do the 5 steps or when Daniel is asking for attention, I always have what I call my "shortcut" to night care. I hardly ever go to sleep without putting something on my face. Sometimes I get so tired, I fall asleep trying to make Daniel sleep and I will still wake up in the middle of the night to brush my teeth and put on my skincare.
At times when I feel like I need a "shortcut", I reach for this new all-in-1 product from Japan, the akaran essential water gel.
It is a toner, lotion, serum, moisturizer and facial mask all in one. Colourless and odourless, it is gentle enough for all skin types.
Containing 3 types of of hyaluronic acid and 2 types of collagen, akaran essential water gel is free of 8 additives commonly found in commercial cosmetics and skincare that are potentially harmful for the skin in the long term. A botanical ceramide is also present in the formula to help replenish lipids found in our skin barrier, lost during the ageing process, for plump and firm skin.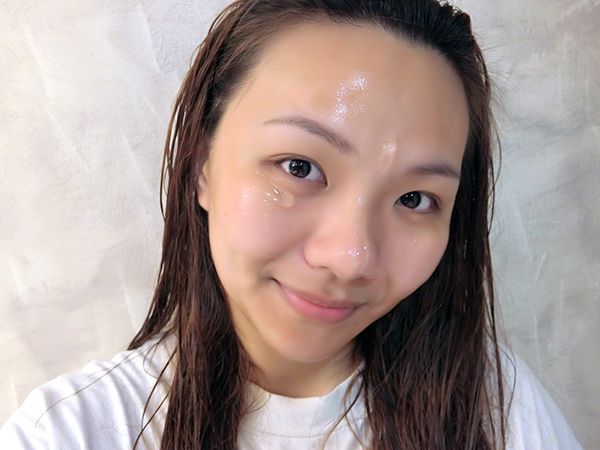 I love how it contains NO OIL. It means that:
♥ I wake up with truly hydrated skin (and not oily skin)
♥ The product does not have any surface-active agents (used to mix oil and water in skincare products) which can potentially accelerate loss of moisture and hinder the barrier function of our epidermis.
Love how easy this makes my skincare routine. This product can be used day and night after you clean your face. For me, it's great for my "cheat" days!
**
akaran essential water gel retails at $55 for 120g at all Sasa stores from March 2015 onwards!
akaran Facebook | Website