Recently got 2 new phone covers from this Hong Kong based website: Femme de Pivot.
They have really pretty girlish style accessories and phone cases for iPhone, iPad, iTouch, Samsung GALAXY devices & DSLRs!
Check out my new ones!
1. Little Squirrel from Little Things Collection USD23.00
1. Little Rocking Horse (Black + Red)
2. Little Squirrel (Brown + Peach)
3. Little Mushroom (Blue)
4. Little Ribbon (Black)
Actual pictures:
2. Love Resonance from Harmony Garden Collection USD23.00
1. A Taste of Freedom (Black)
2. Happiness Blooms (White)
3. Peaceful Mind (Pink)
4. Love Resonance (Purple)
Actual pictures: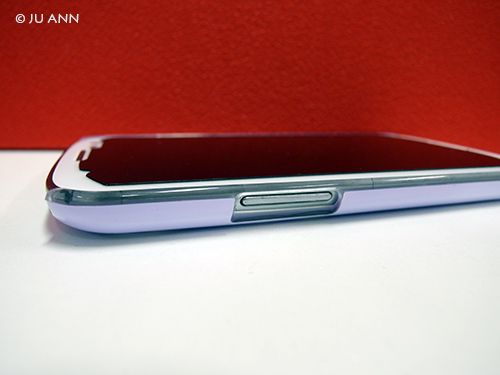 Features:
• Hardshell polycarbonate protection
• Decorative your device with elegant style
• Exquisite craftsmanship to fit perfectly for your Galaxy SIII
• Direct access to all controls and ports
• Value-added features: download "femme de pivot Wallpaper" app from App store
to get a matching digital wallpaper with this case.
They also have very nice wallpapers! Check them out on their Facebook Page.