You know how fairy tales are all about the guy being the hero? Rescuing the damsel in distress and also showing off his macho-ness. Fairy tales teach the boys to be strong and brave, but what if the tables are turned and it's the girl's chance to be brave instead? Girls do want to be brave and adventurous too!
I remember that year my auntie passed away and my grandma was so brave to hold herself together and get through it even though I know how heart-broken she was that she had to see her own daughter go. My grandma, she's one helluva woman. In her younger days when fidelity in a marriage is unusual, she took care of her children all alone and tolerated the household that was ruled by her mother in law (aka, my great grand mother)! My brave brave heroine!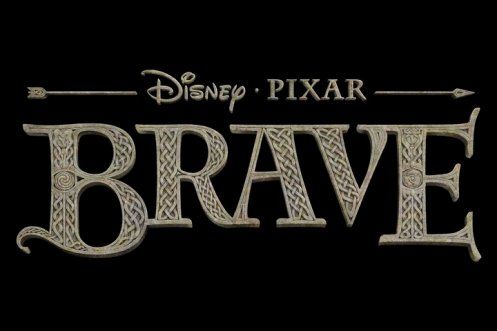 In line with the theme of being brave, the latest movie from Pixar is called BRAVE!
Since ancient times, stories of epic battles and mystical legends have been passed through the generations across the rugged and mysterious Highlands of Scotland. In "Brave," a new tale joins the lore when the courageous Merida (voice of Kelly Macdonald) confronts tradition, destiny and the fiercest of beasts. Merida is a skilled archer and impetuous daughter of King Fergus (voice of Billy Connolly) and Queen Elinor (voice of Emma Thompson).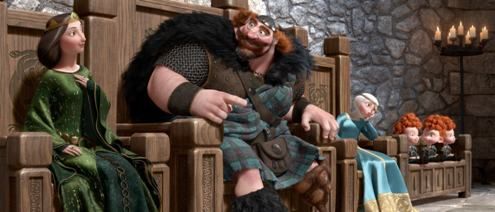 Determined to carve her own path in life, Merida defies an age-old custom sacred to the uproarious lords of the land: massive Lord MacGuffin (voice of Kevin McKidd), surly Lord Macintosh (voice of Craig Ferguson) and cantankerous Lord Dingwall (voice of Robbie Coltrane). Merida's actions inadvertently unleash chaos and fury in the kingdom, and when she turns to an eccentric old Wise Woman (voice of Julie Walters) for help, she is granted an ill-fated wish. The ensuing peril forces Merida to discover the meaning of true bravery in order to undo a beastly curse before it's too late.
Directed by Mark Andrews ("The Incredibles," "Ratatouille," "John Carter of Mars") and Brenda Chapman ("The Lion King," "Prince of Egypt"), and produced by Katherine Sarafian ("Lifted," "The Incredibles"), "Brave" is a grand adventure full of heart, memorable characters and the signature Pixar humor enjoyed by audiences of all ages. The film opens in Singapore theaters on 8 August 2012, and will be presented in Disney Digital 3D™ in select theaters.
Catch Disney • Pixar's BRAVE in cinemas this 8 August 2012 and like the Official Walt Disney Studios Singapore Facebook Page, follow the @disneystudiosSG and subscribe to Official Disney Studios Singapore YouTube Channel!