Got a nail update recently. I went to Manicure Mermaid again. I decided that it's time to FINALLY try the knitted nail design that I have been wanting to try for quite awhile.
Knitted nail design is basically knitted sweater patterns embossed on the nail. I really like how the embossed effect makes the design really stand out. Knitted nails are so incredibly feminine yet edgy… simple yet sweet…
It may look easy but a lot of patience is needed for the meticulous work needed to get the desired effect. Sharlene uses a paint brush to draw the knitted patterns on my nail section by section, and build it up slowly to give the 3D effect.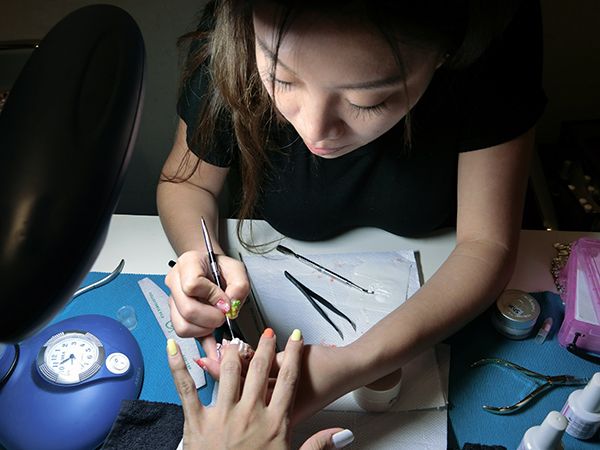 Sharlene, the owner, is also very responsible and passionate about her work. There was once a bling fell off a few days after my manicure session and she came all the way to my house to repair it without me asking her to! #PassionMaximum.
I'm really happy with how it turned out. I sure got a lot of compliments for it! Even from men! They were like omg what's that on your nail? Haha! I had to tell them that there's so much more than plain colour nail colours!
Manicure Mermaid is a home-based nail salon that is super conveniently located right in town.
Oh if you're looking nail art inspiration, do check out my Pinterest Album! I am always looking out for TO-DIE-FOR nail art to try out. :)
**
Manicure Mermaid provides ONLY Gelish-Manicure services.
By Appointment Only.
Contact/Text: 91553621 / Sharlene
Located at Carpenter Street