Ever felt like your face is too sore from all that frowning? I know I have, which is why I'm sharing with you a way to pamper your face with my newly discovered device, the Panasonic Facial Roller (EH-SP30). The rhythmic vibrations of this device reaches deep into all that tension and provides a shape-up effect on the skin. Who says you cannot have a luxurious facial massage at home.
♥ Wet/dry use (Washable)
♥ Rechargeable
♥ 3 Speed settings
♥ 1 Hour quick charge
♥ Universal voltage (100V-240V)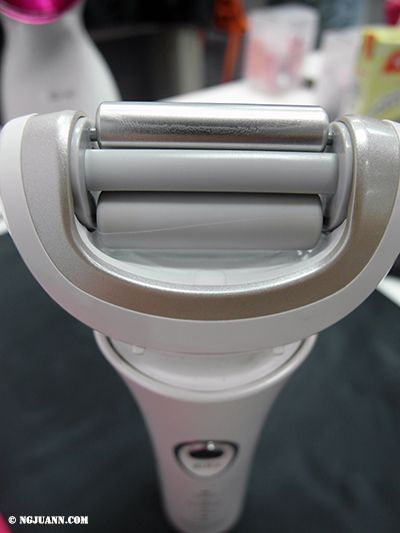 I give it a try!
There are 3 settings: SLOW, NORMAL and HIGH. I played with it away from my face and decided I best start with SLOW.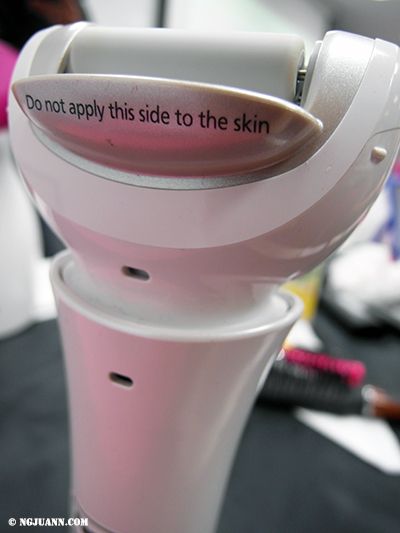 Be sure to place the roller against your face using the correct side! Then place it gently, letting your face get used to the vibrating sensation. Slowly increase the speed if required.
Move the roller gently from the bottom of your chin upwards for both sides of your face.
I do this once I cleanse my face and prior to doing my skincare routine. In the pic above, I only removed my base makeup. :) Eye makeup still intact. It helps stimulate your face and gets the blood flowing. This is great for lifting & firming. If your face still has that baby fat, you'll love this. :)
**
I love that most of Panasonic Beauty products are all compact and lightweight. I can move it around the house or bring it wherever I want. And hello, hot pink shade for all beauty products FTW.
Where to buy: Best Denki, Harvey Norman, Isetan Scotts, Takashimaya SC & Tangs Orchard.
Detail on the Panasonic Facial Roller (EH-SP30) here. Check out Panasonic on their Facebook Page too! :)