Sometimes I love a bunch of good, bouncy curls at the lower part of my hair and other times, I realised, I love having slight waves too! :) This is what I discovered when I used the Panasonic Multi-Styling Straightener recently to spruce up my hairdo!
Now now, let's take a look at what we have.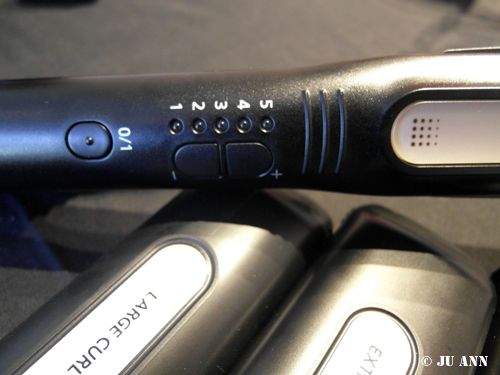 You can control the heat modes with 5 levels of temperature setting (1 being the lowest at 130′C and 5 at 170′C) to suit your hairs' type and condition – control accordingly so that your hair doesn't get harmed! What's more, a photo-ceramic coating is used to keep your hair moist and stops the colour from fading.
And they are! The 5 attachments you can make to the hair styling tool for all the different styles you want! The attaching head slides and clicks into place very easily. You just need to press a button below it to release the head and remove.
Let's see what they are: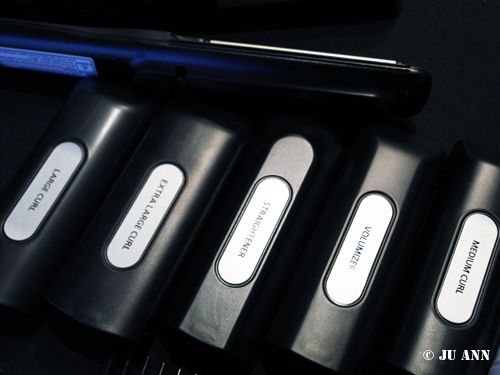 On it's own without any attachments, you'll get regular straight hair with nice volume.
Straightener: With this on, you'll get super straight hair! That's what I'm talking about. I loveee super straight.
Medium Curl: This gives you a smaller curl compared to the rest. Also the one I used cos it's easiest to control.
No matter how you do it, your hair's gonne be curled.

Large Curl & Extra Large Curl: I use this for the times when I just want a general wave to my hair. Super fast and easy to use.
Volume Up: This is great when you hair is flat and you need a little volume. I use this a lot for my fringe :0
I initially started with the Large Curl attachment but it didn't seem to give me that much of a curl so I changed to use the Medium Curl which gave me the results I wanted!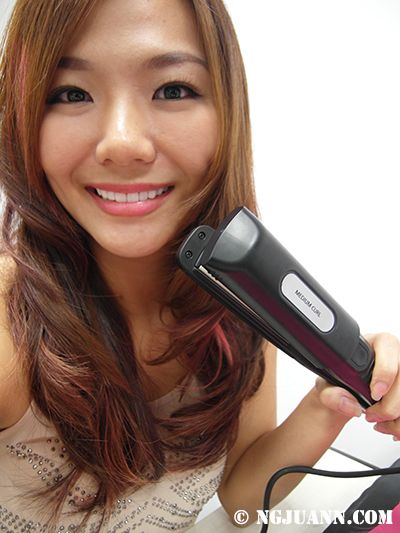 Loving my falsies from STARLASH Natural Brown Lash! So easy to use!! :)
Right after I curled them, it was wavy and looked pretty natural.
Without putting any hairspray, my hair waves became less wavy after an hour. So remember to always put hairspray to hold your hard work in place! :)
To be honest, the Panasonic Multi-Styling Straightener takes a little getting used to before achieving the curls you desire. But once you get the hang of it, curling is fast! :)
**
Panasonic Multi-Styling Straightener
Model number: EH-HW58
• 5 Attachments for straightening and curling
• Quick heat up
• Photo ceramic coated plates
• Universal voltage
• 5 Temperature settings
More product info here.
Panasonic Singapore's on Facebook. Join them!