RED MEANS STOP. Fronting the advertisements of HUGO BOSS's new scent HUGO Red is Hollywood A-lister Jared Leto. What does HUGO BOSS say about the fragrance?
A dynamic fragrance full of hot and cold tension daring you to be unique.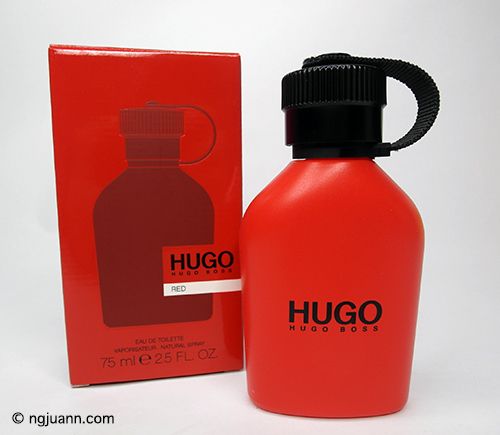 2013 also marks the 20th anniversary of HUGO, a brand that has always striven to challenge traditional rules and ideals. And I kinda think the way the HUGO RED bottle really stands out.
The Red bottle is coated in a bright scarlet thermochromic paint which changes color when it's touched and the waterbottle-style flask also sports a plastic black stopper for a youthful finish.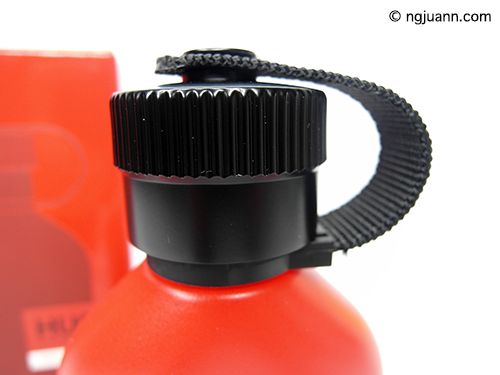 The HUGO Red fragrance is built around two contrasting accords: the 'Solid Chill' accord and the 'Liquid Heat' accord, which reflect the different facets of cold and hot metal.
The 'Solid Chill' accord combines grapefruit in the top note with rhubarb in the heart note to create a bitter fresh accord with a metallic accent that simulates the underlying strength of solid metal. While the 'Liquid Heat' accord is characterized by cedarwood and hot amber that blend together in the dry-down to convey the heat and fluidity of red-hot metal.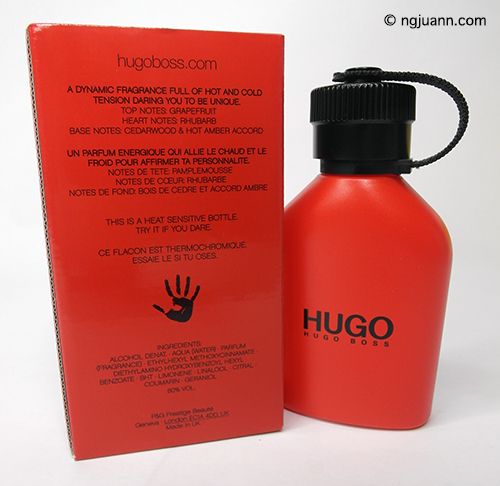 I gave this to my boyfriend and I am really liking the scent on him. It's very masculine and somewhat unique. It's scent is fresh and alluring. Try it in-stores at HUGO BOSS counters :)
**
HUGO Red – Line-up
Eau de Toilette, 40ml, SGD 74
Eau de Toilette, 75ml, SGD 90
Eau de Toilette, 150ml, SGD 129
Shower Gel, 200ml, SGD 38
Deodorant Stick, 75ml, SGD 38
Deodorant Spray, 150ml, SGD 38