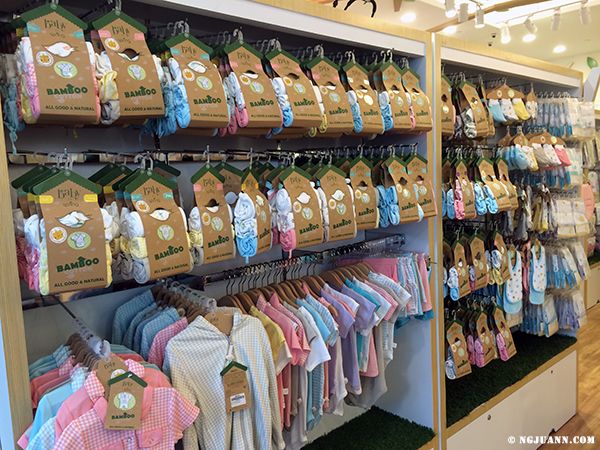 I don't recognise myself anymore. I am becoming a mother so quickly. I actually really enjoy shopping for baby clothes now (even though my little bean's a boy). I was like super overjoyed with my loot above that I quickly got home and immediately blogged about it.
The other day, I finally had the time to sort out all the hand-me-downs I got and realise (in horror) that the little one has no "New Born" or "0-3M" sized clothes! Oh gosh he is going to have nothing to wear upon birth! *GASP*
Anyway I went to Spring Maternity to browse because I've heard a lot about their Baby by Spring clothes are made from bamboo cotton and when I was there shopping for some maternity wear, I really like how the bamboo cotton feels. The ones I have as hand-me-downs are mostly made of 100% cotton and it's just simple not as soft as the Bamboo Cotton present in Baby by Spring.
Here's why Bamboo Cotton is better!
1. Compared to cotton, bamboo absorbs sweat a whole lot better.
2. It is super soft. A comparison that can be felt very obviously by feel.
3. Newborn skins are more sensitive and easily irritable because its eco-friendly natural properties is silky soft and hypo-allergenic.
4. Uniquely to this material is the antibacterial qualities which reduces bacteria that thrive on clothing and human skin!
5. Bamboo fabric also has some insulating properties which help the wearer stay warmer in the cold weather and and cooler in the hot weather.
Besides, check out the cuteness here!!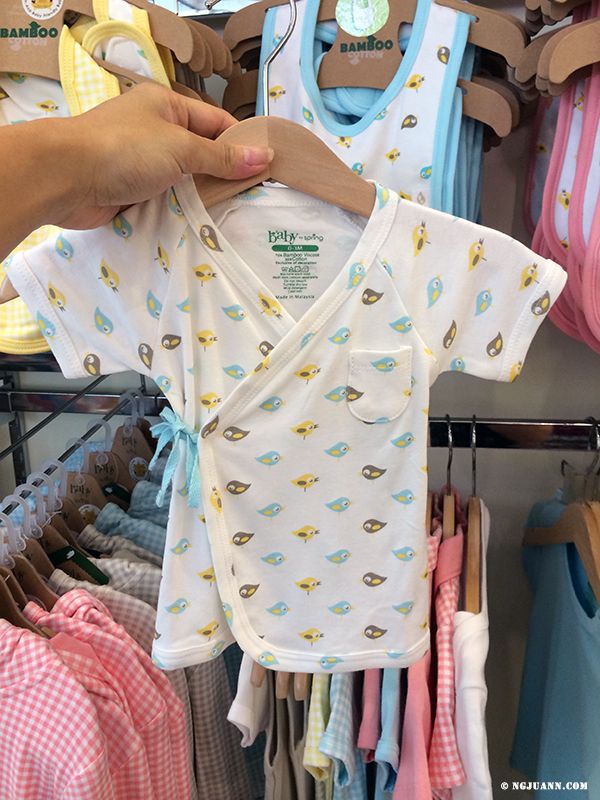 And here's sharing what I got for the Baby Bean! I can't wait to see him don on these little onsies, rompers, etc etc etc.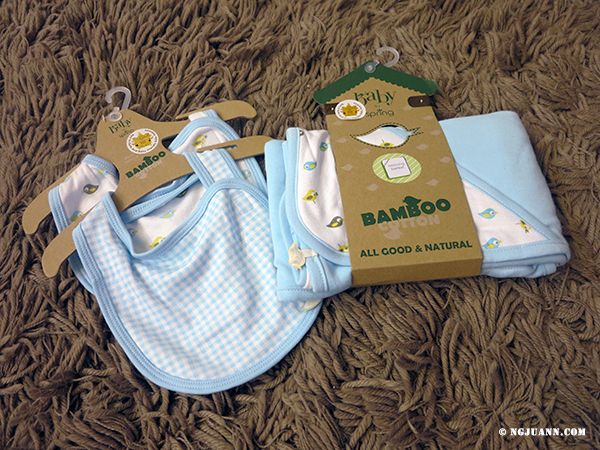 I got him a pair of bibs for all the milk spills he'll surely make and a receiving blanket. It's adorable the little bird prints!! Please, if you pass by Spring Maternity you must go in and have a feel at their bamboo cotton material ok!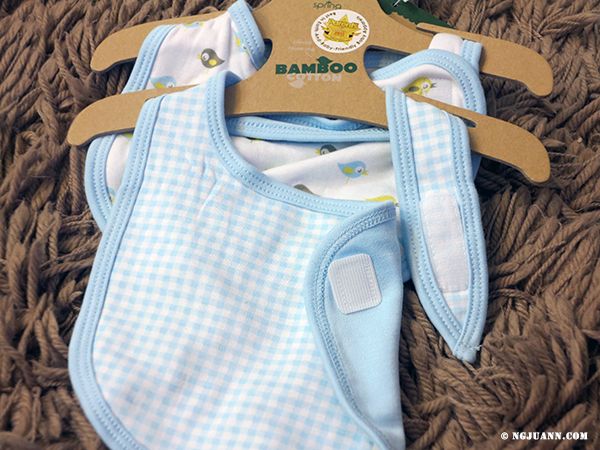 I love how user friendly these bibs are. The front sticker-ons are going to be so much easier to handle than those from behind.
And then came the BIG decision of WHAT CLOTHING a newborn needs and how many pieces to buy and what size!! Wa headache ok!
I gotta say the Spring Maternity staff were very nice to try and advise and help as much as they can. Here's what I decided to get in the end:
For my newborn, I had to decide between two pieces, rompers, and kimono rompers. At the parentcraft class that I attended by TMC, we had hands-on experience practicing how to dress a baby doll and it was EVIDENT that a kimono would be the easiest to handle considering:
#1: Newborns have a soft neck and it's way easier to just roll them around and dress them in a wraparound kimono compared to a romper which will have to go through the head.
#2: Newborns will have their little belly button leftovers sticking out for a week or so, so a romper might make it a little uncomfy. A kimono would be looser around the tummy area I suppose.
#3: Newborns grow very quickly. With Kimonos, you can adjust the size to tie the kimono a little tighter or a little looser as your baby grows. I figure these would last longer than "fixed size" rompers.
So I bought:
❧ Sized 3-6 months X 6 pieces of Kimono Rompers
❧ Sized 0-3 months X 3 pieces of Short Sleeved Bodysuits
❧ Sized 3-6 months X 3 pieces of Short Sleeved Bodysuits
❧ Sized 3-6 months X 3 pieces of Kimono Tops
❧ Sized 3-6 months X 2 pieces of Basic Pants
I am hoping this will last him for the first 3-6 months of his life. :) Newborns go through many clothes in a day and I am hoping the 15 little sets I got for him will keep him comfortable and happy.
There are so much more Baby Clothes to see at Spring Maternity. Go check it out!
Come back and check out a more in-depth review to see if my little one will enjoy all these clothing! :)
**
All clothes seen here are from Baby by Spring sold exclusively at Spring Maternity stores in Singapore (Vivocity, NEX Mall, Hoi Hup Building, JEM, and Causeway Point)