Father's Day is just around the corner and I'd love to give my husband something on behalf of the kids to thank him for pushing boundaries, making sacrifices and becoming a better version of himself everyday for the kids.
For all of you out there who is as clueless as me, help is here.
Forget the boring and typical gifts for men lists that features things like wallets, laptops, mobile phones, bags, shirts, a meal, etc., you won't find any of it on this list of mine. I've asked millennial men around me and have come up with this list of gifts which is really what a modern, millennial man would love today.
#1: A Drone
Tech toys ROCK men's world. Guys will love this because they can control it, it's a toy and it's cool.
Check out this list for a guide to 2016's Best Drones. But if you ask me, I'd say check out this crazy light and super foldable one that FOLLOWS you and responds to hand-gestures!!
Created by Chinese drone maker ZeroTech, the Dobby is a super small and compact drone that's barely larger than the palm of your hand and weighs just under half a pound. You can buy this on Taobao for RMB 1,899 (about S$422)!
#2: Media TV Setup Box
Some brands to look out for include Unblocked TV, Small Seven, Minix, Xiaomi TV box 3, ViewQuest, AppleTV, and so on.
Personally, my husband's favourite are the china branded ones which typically provide more free content, have less restrictions and are more affordable (about $100-200). All of these can be bought from Taobao or Qoo10 (except ViewQuest & AppleTV). :)
#3: Something back to future
Don't we all love reminiscing? A great gift for the guy you love could be in the form of something he grew up with. Many millennials grew up with Gameboys and Nintendos. You could get him one of those but how about a retro arcade game? I recently saw some on Qoo10 and even I wanted to buy one!
#4: Fitness Gadgets

Photo credit goes to Burpeezoid
There are heaps of very cool fitness gadgets these days and for those who are fitness enthusiasts, here's one I came across the other day – the RPM Speed Rope. It combines sophisticated technology dn beautiful designate or each record-breaking speeds and achieve unparalleled accuracy with every jump. You can buy this from Shopee for SGD80.90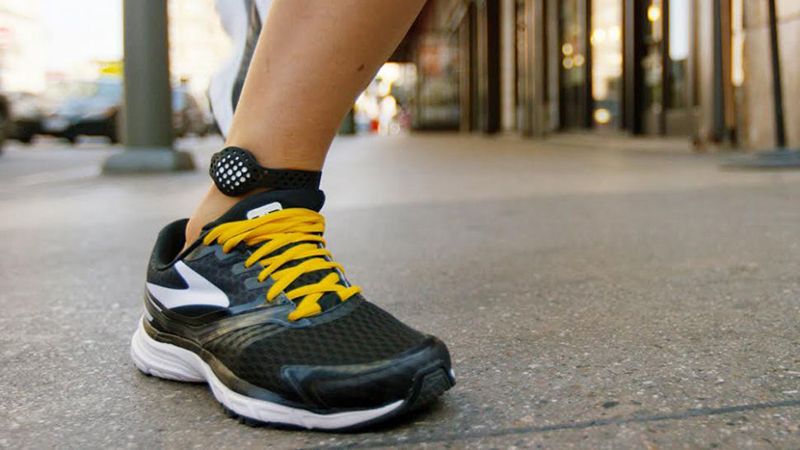 Photo credit goeto Techradar
Or this wearable fitness coach called the Moov Now. It's works not just as an activity tracker but it is also a coach that pushes you to make the most out of your workouts – all for USD59.99. It is VERY COOL. Watch a video of it:
#5: Something So New – It's not even made yet!
Yes. So new, it's only at it's conceptual stage. I am referring to new products/technology from Kickstarter.com. You will have to plan this many months in advance though as these new ideas take time to gather enough funds before they can manufacture the product.
Some that caught my eye include:
And there's so much more! Go discover it yourself. :)