Men pay for sex. Women pay for companionship. It's just the way we are wired (although there are definitely the minorities).
Any woman who wants sex can just show up at any bar and get it for free. So why would we pay for sex (well, at least not enough to support an industry)?
Unlike men, women crave for companionship.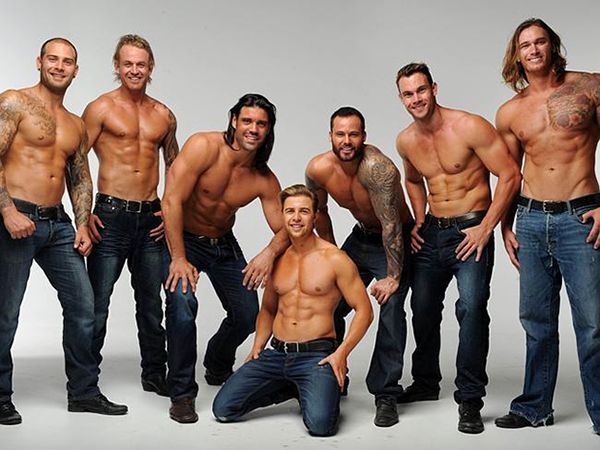 Having a partner who arouses you like that first date, stimulates you with meaningful conversation, is affectionate, and gives you all his attention, without passing any judgement. And he looks drop dead handsome too.
A listening ear. Someone who really is listening to all your hopes, dreams, fears and insecurities. It's like a handsome shrink that held you when you needed a hug.
It's like satisfying our inner self.
In well established relationships, you really hardly find that anymore.
Personally I don't think I'll go for it, being overly shy and all but it really does sound interesting. I have been to a "duck farm" before where women generously tip men to have a drink with them. The guys there are cute but none of them are much into holding up intelligent conversation. #FAIL. Haha.
When I went to Las Vegas, I went to watch the Thunder from Down Under, a striptease show for the ladies, perfumed by men. They were all so darn cute looking and teased the crowd so well. It was so much fun to watch.
Who knows, maybe one day I'll find myself in need of a companionship, something I think is best referred to as therapy of a special kind.