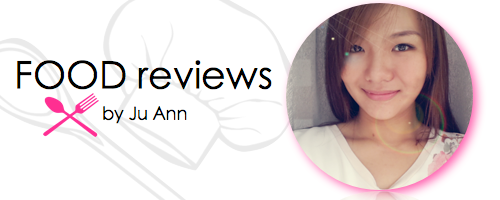 Someone asked me this the other day and since I made effort to come up with some suggestions, I shall share it here too! :) Fine, I always find myself asking what on earth to eat at Orchard/Somerset area as well. So here you go!
I won't recommend you the obvious chain restaurants that are available almost everywhere (i.e.: Crystal Jade, Din Tai Feng, etc.) but here are some nice little places you might wanne consider!
1) Wild Honey | Scotts Square/Mandarin Gallery | Beautiful All Day Breakfast
If you fancy breakfast any time of the day, here's a good place to check out. To sum up, they serve upscale delicious Western food for breakfast – all day (note: most of the items on their menu is egg related)! Apparently the Mandarin Gallery one is the better outlet. Their 2 signature sets are the "Tunisian" and "English". I think the English and Norwegian are must-try dishes and you will not regret!
Here are MY REVIEWS.
Here's their website and here are some hungrygowhere reviews for Wild Honey
Address: 333A Orchard Road, #03-02 Mandarin Gallery, Singapore | Tel: +65 6235 3900 | 9am to 10.30pm
(If you are here and change your mind, check out Ippudo on 4th floor. Nice but long queue and you can't sit long to chit chat. Oh yes, you can also check out Jones The Grocer if All-Day Breakfast is what you are looking for. 4th floor as well.)
2) Oriole Cafe & Bar | Pan Pacific Serviced Suites (opp brozeit at 313 Somerset) | Western/Cafe Food
Famous for their fish and chips and try their Beef Cheek Tagliatelle & Chocolate Fudge cake! (It's ok to indulge!!)
Also heard that their coffee is vvv good.
Here's MY REVIEW.
Here are some hungrygowhere reviews on Oriole cafe & Bar.
3) Hoshino Coffee | Plaza Singapura New Wing #03-84 | Japanese
Hoshino Coffee is a new Japanese cafe that just opened not too long ago at the newly opened wing of Plaza Singapura, Atrium @ Orchard. It has many good dishes which is a total MUST TRY and you won't regret! Be prepared to queue though! Singaporeans, they know which are the ones to queue for :)
Must tries: Squid Ink Pasta, Fuwa Fuwa, Pancake Souffle Style with Matcha and Ogura Bean Paste
Here's MY REVIEW.
Here are some hungrygowhere reviews on Hoshino Coffee.
**
Do you have more suggestions you'll like to add on to this list? I welcome your comments below! :D