I was there for 7d6n for the annual CES show. It was my first (and I hope it's not the last) time ever to the United States, to Las Vegas, and to the CES show!
7 days is a lot of time in Vegas but really, the place hardly tires you out (besides the jetlag).
I stayed out till midnight most nights and I did not even party. I did casino hopping, shopping, eating, watching shows and at the convention of course.

Not-So-Mini Eiffel Tower at Paris Paris Hotel.
Las Vegas is well known for their brightly lit signs at night but really it's beautiful in the day too.
Here's what I did for the 7 days that I was there:
Day One: Walk around, and booked Grand Canyon tour.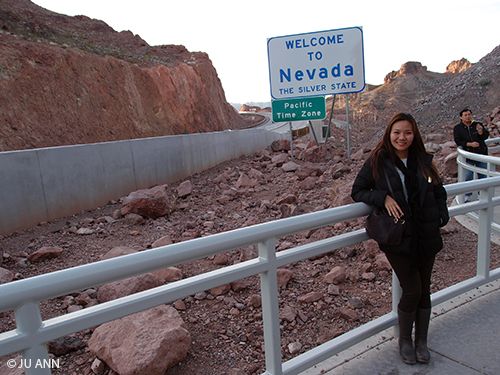 Day Two: Grand Canyon full day tour and business dinner at the Capital Grille (very good food).
Day Three: CES Show during the day & Jubilee! (Bally's Hotel) at night.
Day Four: CES Show during the day & Jersey Boys (Paris Hotel) at night.
Day Five: Buffet breakfast at Monte Carlo, CES Show during the day, North Premium Outlet shopping & Thunder from Down Under (Excalibur) at night.
Day Six: CES Show during the day, South Premium Outlet shopping & 'O' by Cirque du Soleil (Ceasar Palace).
Day Seven: Last min souvenir shopping, lunch and to the airport!
In beteeen all the shows I watched and being at the exhibition, I did a lot of sightseeing at the different casinos where I watched their free shows and lovely interior.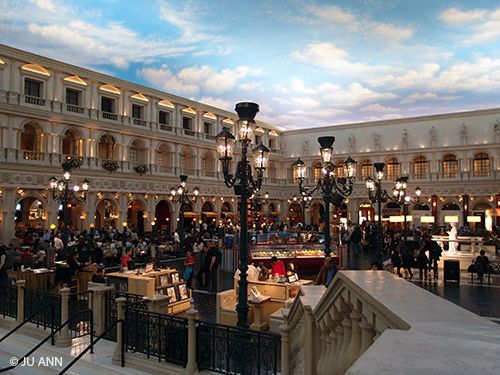 Inside the Venetian
I felt safe roaming the streets at night. The weather was chilly but wonderful. I wore gloves, scarf, wollen top, poofy outer jacket and leggings.
If you ever have the chance, go, have the time of your life in Vegas. Afterall you only live once. :)

A dramatic shot of the Grand Canyon