Watsons, Singapore's number one favourite health and beauty store, is celebrating their 27th birthday in Singapore with a highly-anticipated beauty event 'Girls Day Out' at Serangoon Nex. Big congratulations are in order! I have been shopping at Watsons since I had pocket money!
Watsons Girls Day Out promises an afternoon of beautilicious fun from 27 leading brands that include KATE cosmetics, Revlon, Bioderma, and Kinohimitsu, and many more new on-trend brands and products from all over the world, with some exclusive only to them.
The beauty junkie in me had so much fun! I went from booth to booth to see the new products! Here are some photos from the event!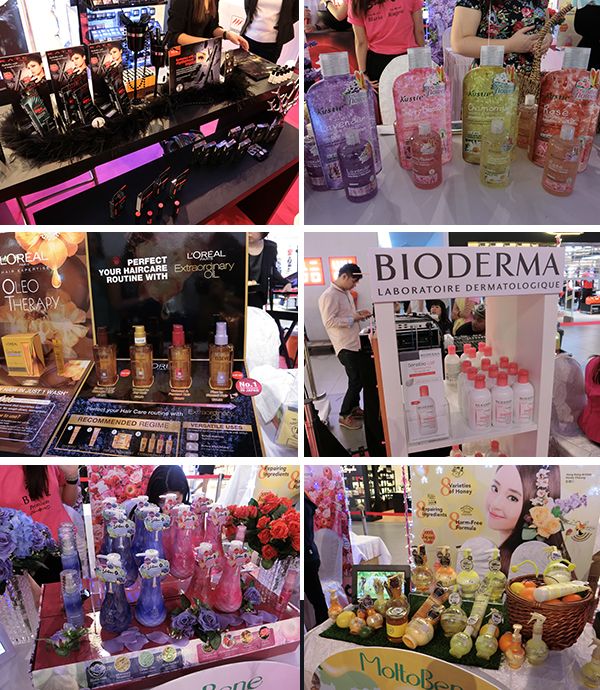 So many new products!!! I loved all the booths which were all prettily dressed up according to their themes.
Ok I can't review everything single one of them all at one go but here were 5 products which impressed me!!
#1) Energeyes (NEW & EXCLUSIVE on watsons.com.sg)
Energeyes are protective eyewear against Digital Eye Strain. Energeyes Digital Lenses are able to cut -50% of harmful blue light and eliminate glares from digital screens. DO YOU KNOW? If you spend more than 2 hours daily in front of digital screens, you have 90% chance to develop Digital Eye Strain I guess this came at a good time when my eyes were recently feeling fatigue from too much screen time with my electronic devices. Viewing electronic screens with the glasses on were more comfortable, the information on the screen was also higher in contrast and easier to read!
#2) L'Oreal Revitalift Magic Blur
Omg I love this new product. It promises to instantly blur out fine lines, pores and imperfections and it really delivers. Besides the instant effects, this cream also gives long-term benefits. In 4 weeks, you can expect firmer skin and reduced lines for a younger looking skin. I tried some on my hand and love its light and breathable after feel.
#3) Kustie Shower & Bath Gel (NEW & EXCLUSIVE on watsons.com.sg)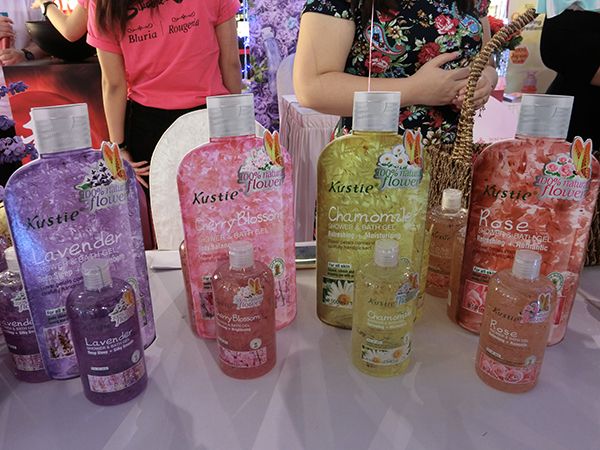 Kustie is a new brand of shower gels that is formulated in France with the finest selections of fresh florals. The brand is firmly rooted in the concept of enhancing beauty through nature and uses 9 unique filtering technologies that extract the purest form of essence from the flowers.
What attracted me was the booth, and then the product itself. Look at all the flower petals inside the bottle! It all looks so pretty.
The scent was also quite strong (must be from all the essence of flowers), just the way I prefer my shower & bath gels to be. They have 4 scents – Chamomile, Cherry Blossom, Lavender and Rose. I love them all but if you make me choose which to try first, I will probably go for the ROSE! :)
#4) Smile Makers (Coming soon exclusively on watsons.com.sg)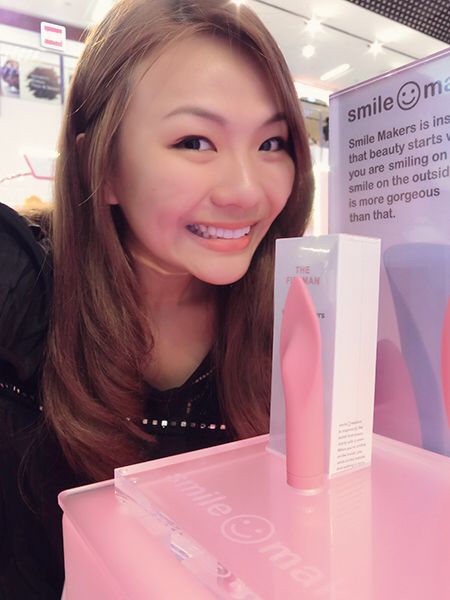 Now here's something I did not expect to see. Smile Makers' brand mission is to make great products that promote healthy sex as a natural part of beauty care – helping women feel confidant, sexy and happy, with or without a partner. Well I don't know when this will be launched yet but I sure hope to find out more. :) Their products looked really good quality and are completely phthalate-free, made with super-smooth, 100% body safe, FDA-approved silicone.
#5) Depend GelLack system

(Image credits to www.dependcosmeticsg.com.sg)
For you girls who love relish nails for how long-lasting they are but how damaging it is when you remove it, look no further than Depend's new GelLack system. I don't have the product at hand so no personal reviews but they demonstrated it on the spot and boy was I impressed. The GelLack start kit includes a before/after cleanser, base coat, top coat, an orange wood cuticle stick and an LED lamp. What amazed me most was how easy it was to remove the nail colour! See a video here!
**
There is so much more to discover at Watsons! I can't wait to review all the products they showered me with, so stay tuned here ok!
Check out Watsons new eStore at www.watsons.com.sg
They are really upping their game by blurring the lines between online & offline. It is absolutely hassle-free to just shop online and have it delivered to my doorstep free OR I could just pick it up at any of the already very-conveniently located Watsons stores.
It being 24/7 just makes it all the more convenient. The eStore not only features the in-store products but it also will feature more exclusive product and brand offerings as well as bulky items not typically available in physical stores.
I love how easy it is to navigate through their new eStore!! I have $20 credits free from them and I will share with you my experience shopping online soon :)
Stay tuned loves!