I received this awesome giftpack in the mail from the good people at Kiehl's. It's a comprehensive pack that you'll need for a great beach/summer holiday!
Here's are the essentials for travelling from Kiehl's: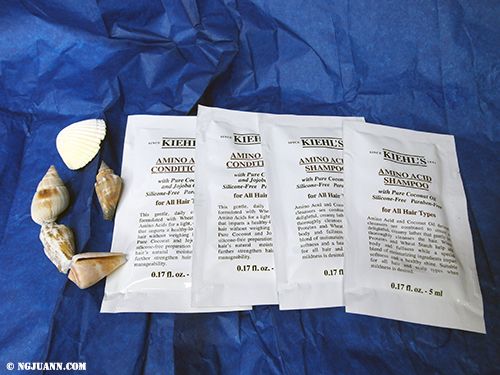 Head to Toe care! We see Kiehl's Amino Acid Shampoo and Conditioner sample packs here. These are suitable for all hair types. I haven't had the chance to bring this overseas to try it yet!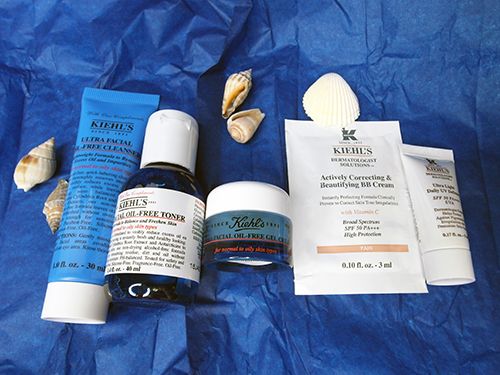 Here comes the usual favourites from Kiehl's. We have:
♥ Ultra Facial Oil-Free Cleanser
I love how lightweight formula which is really good at removing dirt and makeup. And best of all, it doesn't make my face oily or tight after  using it.
Size: 150ml, RRP: S$35
♥ Ultra Facial Oil-Free Toner
Loving the entire oil-free range here. I like how refreshing this feels on the skin. There has been studies conducted to prove that consumers feel that this product removes excess oil and impurities. I do think so because when I use this toner on a cotton pad, sometimes, dirt that wasn't washed off properly before appear on the cotton pad. :)
Size: 250ml, RRP: S$43
♥ Ultra Facial Oil-Free Gel Cream
While I'd prefer if this has some fragrance to it., I am in love with the texture. Always a fan a gel-based creams, I love how this keeps my face hydrated (not oily) for hours into the day.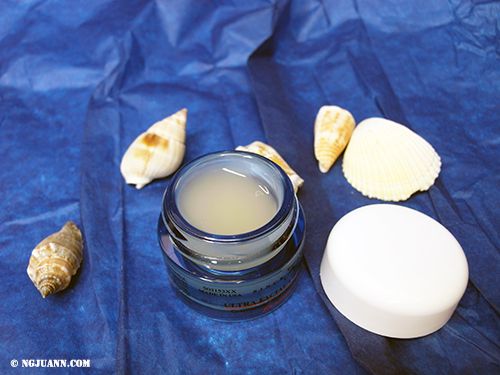 ♥ Actively Correcting & Beautifying BB Cream SPF 50/PA+++
I've heard alot about this BB Cream but I haven't had the chance to try it out. It claims to offer immediate natural-looking coverage and provides long term clinically-demonstrated skin tone correction. I hope it gives a poreless finish as it promises! :)
Size: 30ml, RRP: S$68
♥ Ultra Light Daily UV Defense SPF 50 PA+++ UVA
Sun protection is important, however the higher isn't always better. A sunblock with SPF 50 is great for prolonged exposure under the sun like a beach holiday or if you're going to be outdoors all day. Do note not to use this for normal daily wear if you work in a office like me. :) The texture will be too thick for you.
Kiehl's Ultra Light Daily UV Defense SPF 50 PA+++ UVA gives great protection for me when I'm out under the sun all day.
Size: 30ml, RRP: S$52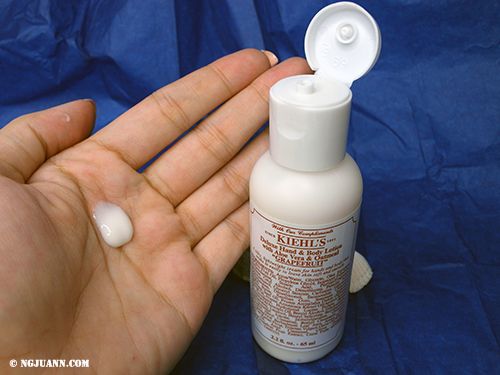 The one I tried immediately was this lovely grapefruit smelling Kiehl's Deluxe Hand & Body Lotion with Aloe Vera and Oatmeal. It smells heavenly! :)
Here's where you can buy Kiehl's in Singapore! Kiehl's Facebook Page & Website.