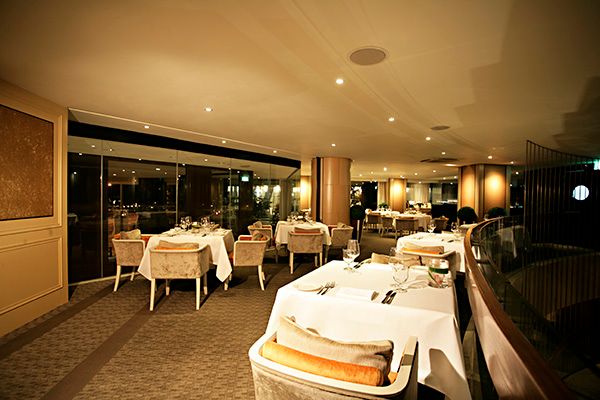 The Royal Mail at Ascott has a new menu! This restaurant and bar is home to contemporary British cuisine with an emphasis on Roasts. The husband and I went for dinner to try their new menu by Group Executive Chef Micail Chepi and his team.
STARTERS:
Pan Seared Foie Gras (S$24)
This comes with Camembert Cheese, Mixed Dried Fruit and Scented Honey-Mustard with Riesling Just.
I don't usually like cheese but the cheese went SO WELL with the Pan Seared Foie Gras. It was like magic in my mouth. The Foie Gras was perfect, every bite melts in my mouth.
SIDES:
There are many sides available for your fancy at The Royal Mail like the Duck Fat Baby Potato (S$8), Casserole of Mushrooms (S$8), and the Braised Green Lentil du Puy (S$8) pictured below. Of all the sides I tried, I would recommend you order the Truffle Potato Mash (S$10) and the Yorkshire Pudding (S$8) because I LOVE YORKSHIRE PUDDINGS.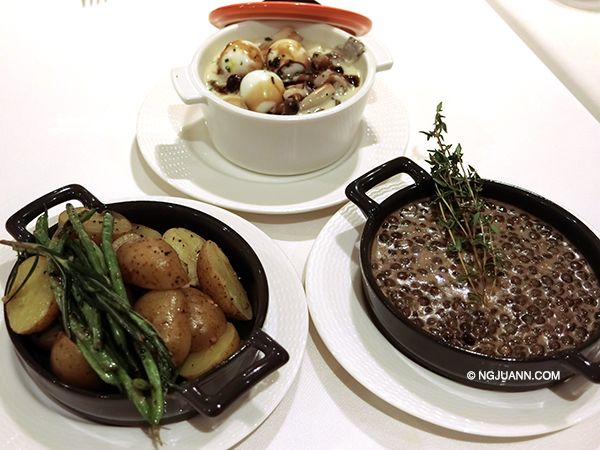 MAIN COURSES:
Beef Short Rib (S$36)
This comes with BBQ Glaze, Onion Fondue and Sauteed Vegetables
This dish sounded ordinary to me but it tasted very very good. The ribs were so soft, I barely needed much strength to cut them up. The little carrots on the side were done very well too.
Roast Prime Rib, The Classic Cut 280g ($48 for 200g, $58 for 280g, $68 for 340g)
This comes with Sauteed Brussels Sprouts and Molten Blue Cheese, Pine Nuts, Roast Whole Garlic, Yorkshire Pudding and Veal Jus.
Ok there's a LOT to love about this dish. The beef was tender, juicy and moist. It is a very good cut with quite a fair bit of fat in it. I asked for medium-well and it was served the way I liked it. It is also priced quite reasonably for such good steak. Funny thing though, the brussel sprouts have a bitter tinge to it.
Roasted Deboned Fish Of The Day (S$52)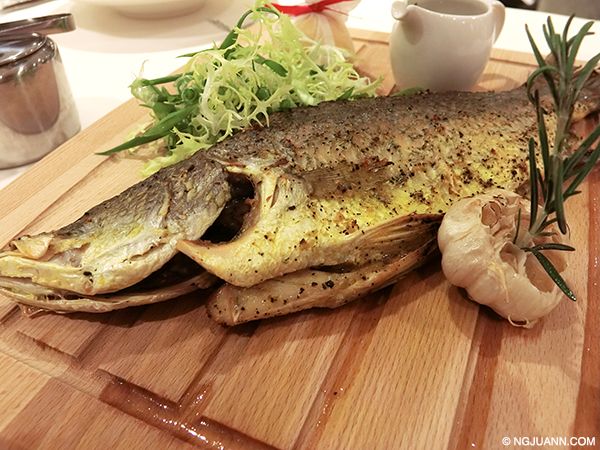 The fish of the day was a humble sea bass. It is served with Grilled Lemon, Garlic Confit, and Scallion. I eat a lot of sea bass at home usually (the steamed version) and I also like eating sea bass the way the Thais steam it. It was a little weird ordering what I consider a "asian" ingredient in a British restaurant. It didn't disappoint though. You can taste the lovely roasted outsides and the sauce that came with it complemented the whole dish very well. Out of the 3 that I am reviewing here, I still love the Roast Prime Rib the most.
DESSERTS
Chocolate Fondant (S$18)
This is a delight in every mouthful. It is served with Tahitian Vanilla Ice Cream and Freeze Dried Raspberry Chocolate Crumble. I simply LOVE every part of this including the crust, the ice cream and the chocolate that flowed out. I wanted another one but my stomach really couldn't hold any more food. Nevermind! I'll be back for this.
Sorry I ate the fondant too quickly and don't have a good photo of it! But you know what fondants look like. This is a must-order.
Eton Mess (S$15)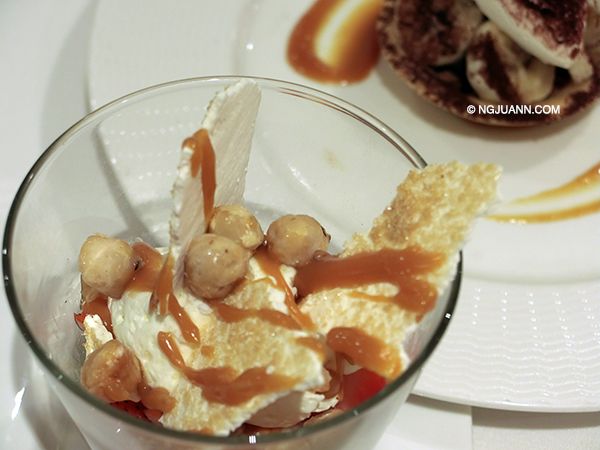 This is a lovely "mess" of Strawberries, Meringue, Hazelnut Crunch, Salted Caramel and Devon Cream. On a normal day I wouldn't order the but I am glad the husband ordered this. It was such a interesting mixture and very tasty.
The restaurant is great even for a lunch with 2 course & 3 course set lunches priced at $35++ and $38++. In the evening, this place is superb for a romantic dinner date. The husband and I will definitely be back to have more of their Prime Rib & Chocolate Fondant.
**
The Royal Mail
2 Finlayson Green
Ascott Raffles Place
Tel: +65 6509 3589
Mon to Fri: 12pm – 3pm, 6.30pm – 11pm
Sat: 6.30pm – 11pm