Spent my Friday after work at Tatty Marsh's Bloggers' Event. Glad that I made a trip down as they have the most precious, whimiscal knick knacks – all from the UK.
Great place for house warming, anniversary, birthday gifts. This little gem of a homely store, Tatty Marsh is the only official stockist in Singapore for Cath Kidston, Susie Watson, Emma Bridgewater & more brands from the UK.
So yes, if you're a lover of Cath Kidston stuff, you need to head on over! :)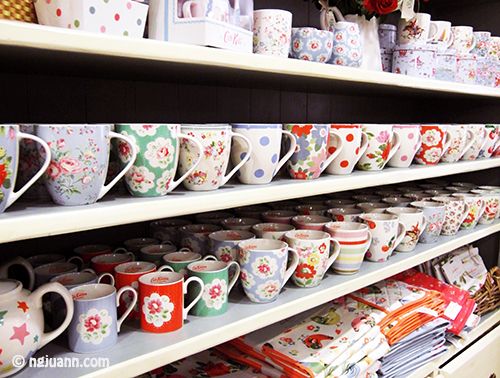 Check out all the pictures I took of the store: A Visit to Tatty Marsh (Blogger Event)
Here are some of the items I brought home with me:
#1: Bath Bomb (Made in England)
Omg so cute. It's shaped like a little cake, I thought I could eat it till I saw Bath Bomb! :)
#2: A lovely flower + candle set from Denmark.
There was a special treasure hunt organised for us bloggers where they hid slips of paper with numbers in it. I picked number #9 out of sheer sheer luck and got this! :)
#3: Lavender Scented Candle
This came in a lovely box as well. So precious. I figure this would make a lovely gift for a female friend or a housewarming gift!
#4: Heart Shaped Decorative
I don't know what this is for really but I am guessing it's a decorative piece. I love that they use that ruffled rope thingy as the hook. Sooo nice. I am going to hang this at my main door. My little home of love. :)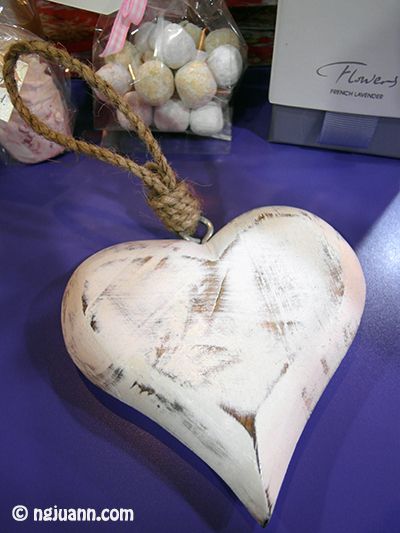 ❤❤❤❤❤❤ all the items! It's not cheap but everything here makes a perfect gift if you're hunting for one! :)
Tatty Marsh is located at Tanglin Mall #02-07