It just somehow didn't register that I cannot leave the baby all alone in the nursery away from me during the first few months of his life.
Even if my helper will be sleeping in the same room.
I quickly then searched for a smaller cot bed which can fit into our tiny master bedroom. I needed it to be:
♥ Small
♥ Portable
♥ Sturdy
♥ Have a flat base for Baby Bean to sleep comfortably for hours and hours on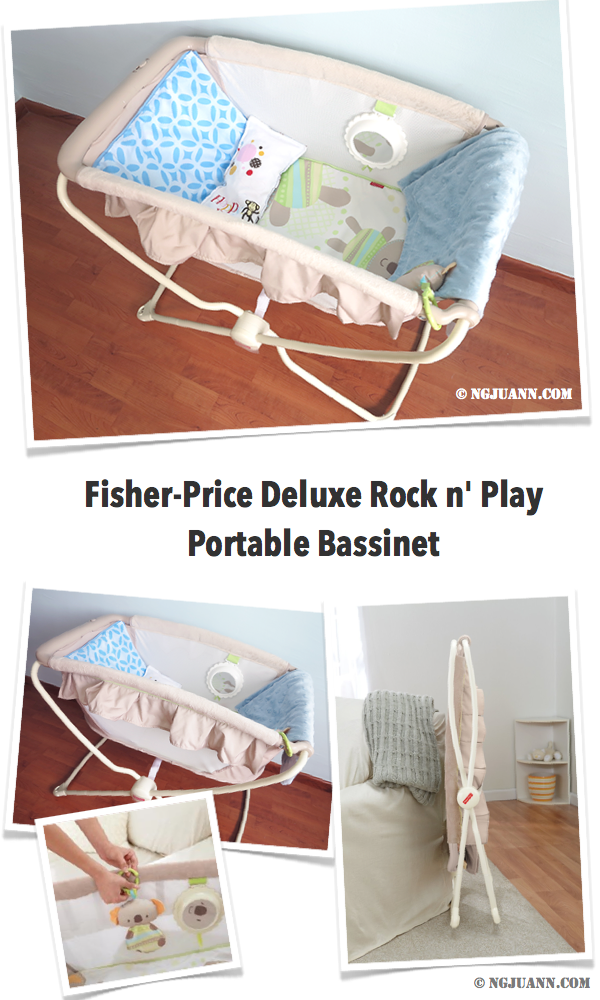 I am so glad I found the Fisher-Price Deluxe Rock n' Play Portable Bassinet from Amazon. Not only did it meet all my requirements above, it also folds away for easy storage and allows me to manually rock the cradle if I want to! :)
Including the free shipping I got, it's only SGD 103.65! Super ♥!!
The blue pillows and blanket in the picture is from Babysafe in Singapore.
**Update 16 March 2014**
This is a really good size but after 3 months of using it, I feel that the base of this rocker is not soft enough for a good sleep. There is no mattress or any padding at the base, just a hard board for my baby to sleep on. :( What a big con to this product. This will be perfect if only this came with a mattress. I didn't use the rocking function much. It needed me to sit beside the bed and constantly rock it for it to move.