SK-II now has yet another eye cream added on to their fabulous range of Stempower products.
The skin around our eyes are very thin and loses firmness very easily, and everyone knows that the first signs of ageing appears on our eyes. A consumer poll showed that over 91% of consumers think the appearance of their eyes determine how old they look overall. I don't know about you but I am fastidious about my eye creams.
According to a SK-II Akita study, it is confirmed that three eye areas that reveal the signs of ageing most prominently are:
`
1. Eye lid: Eyelids develop wrinkles in a person's 30s
2. Undereye: Eye bags start to sag in a person's 20s.
3. Corners of the eyes: Wrinkles form and become more prominent at the corners of the eyes in a person's 40s
And that's why the new SK-II Stempower Eye Cream is formulated to target this 3 critical points to ageless beauty around the eyes. With ingredients like Pitera™ (everybody loves Pitera!) and its powerful Stem-Acanax Eye Complex, the latest innovation from SK-II smoothens the appearance of wrinkles and combats signs of damage due to external factors such as UV to give a bright-eyed look that lasts.
What's of special note is the new Stem-Acanax Eye Complex in the Eye Cream comprises 3 potent ingredients that addresses to each of the area:
– STEMPOWER TRIO Active: A combination of Concentrated Pitera, Stem Acanax and Artichoke Extract which improves the plumpness and boosts firmness and inner resilience of the skin
– PAL-VB Complex: Promotes production of skin's structural protein that plays a huge role for skin's elasticity and wrinkle resilience.
– Lupine-Alfalfa Extract: Prevents the eye bag from sagging.
All of these works together to ignite a chain reaction of beauty, by improving the skin's firmness, strengthening wrinkle resilience and eliminating eye bags.

If you're skeptical if this works, well, based on clinical studies, 72% of women who tested for the Stempower Eye Cream found that it visibly tightens the skin around the eyes, while 80% saw a reduction in the sagging of the upper eye lid, and 74% experienced firmer skin in the under-eye area.
Try it out yourself and see if it works for you! Better still, you can also choose to track the progress for these three key areas of concern when you go to SK-II counter to have your skin tested by their newly upgraded Magic Ring tester!
**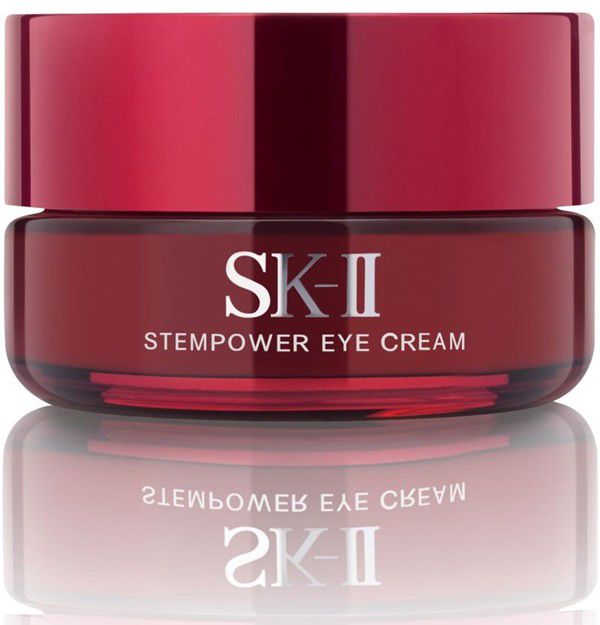 The STEMPOWER Eye Cream (15g) is retailing at $144 in Singapore at all SK-II counters in Singapore
SK-II Singapore Facebook