During my recent trip to see Caely at Shunji Matsuo to have my hair rebonded (using their Cosme Cream Treatment), Caely suggested that I try out the new Shiseido home hair care range as it was pretty popular.
For shampoo and conditioner, a suitable everyday use for my thick and rebellious hair would be the SLEEKLINER Shampoo and Treatment.
My hair is only manageable if I put conditioner (and leave it on long enough) everyday and if I blow dry/curl my hair. It looks even better if I used a good treatment mask as well.
The Sleekliner Hair Care range features Shiseido's Smoothness Retention Technology which promises to make even the most hopelessly uncooperative hair shiny and manageable. It blocks out the effects of humidity (t0 reduce volume to keep hair smooth), and covers the hair surface with a thin film (that protects the hair and keeps it sleek).
I've used it for 1 month now and I'm writing to share my review of it!
First of all, the scent is lovely. It smells very floral and immediately lifts up my day (I wash my hair at night so yay to pleasant evenings).
On textures, here's how the shampoo looks like:
It has a beautiful pearly sheen to it and foams up well, just the way I like it.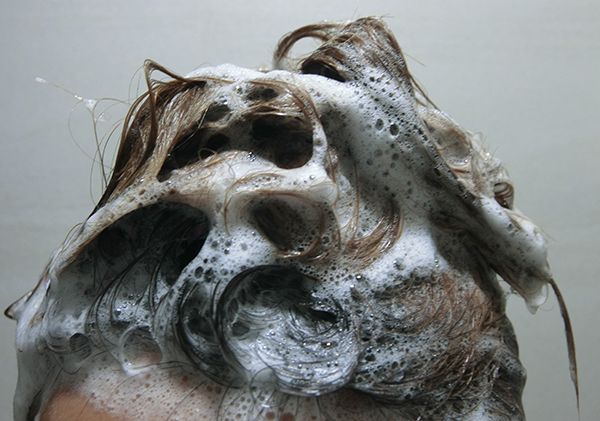 And the conditioner:
Helps me de-tangle my wet hair immediately. I also notice that my hair is smoother the longer I leave this on.
I use the shampoo and conditioner sparingly and on alternate days because I don't want it to run out so quickly. I know this works miracles and has a positive effect on my unruly, coarse hair because what I did was I used this for a few days and then I used my usual off-the shelf shampoo and I can really tell the difference. My hair is smooth, straight and tangle-free when with the Sleekliner range and no blow drying or leave in hair hair oil was needed!
The difference is even more evident when I use the Shiseido Luminogenic Mask.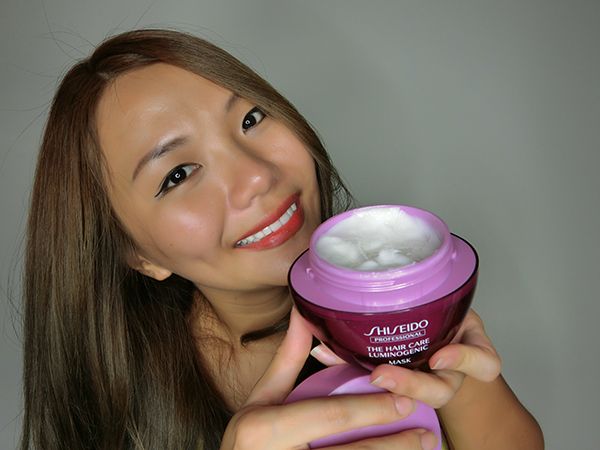 It is the bomb. If you can only or are only willing to splurge on one haircare treatment product, this is IT. This is great for coloured hair. I don't even need to use much of this and it makes my hair as smooth and shiny as you see in the pictures.
I super love this hair mask.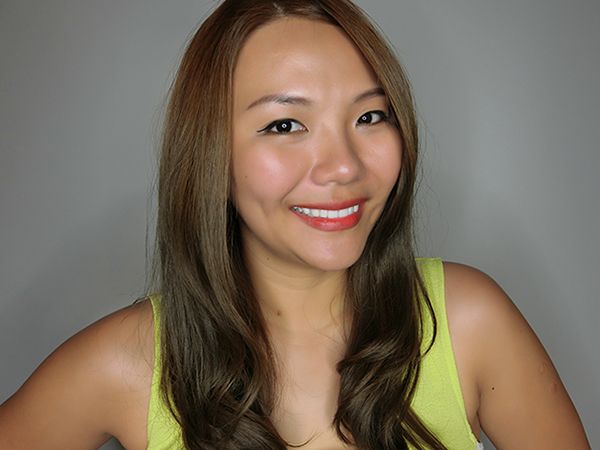 Shiseido Professional's The Hair Care line of hair products is specially designed for Asian women to bring out our beauty. Basically there are 5 different series of products in The Hair Care range suited for various types of hair, namely,
Adenovital – for thinning, greying hair,
Aqua Intense – for dry, damaged hair,
Fuente Forte – for Problematic scalp,
Luminogenic – for coloured hair,
Sleekliner – for unruly, frizzy hair.
These products are all available at Shunji Matsuo @ 313 Somerset. :)
**
Shunji Matsuo Hair Salon @ 313 Somerset
313@Somerset, #03-26, just beside Uniqlo
Open from 10.30am – 10pm daily
Call for appointments at 62380226 / 62380227 (they're very packed on Saturdays!)
Specially for my readers: Get 10% off all colour, treatment, perm, straightening services at Shunji Matsuo Hair Salon when you quote "Ju Ann Blogger". Haircut excluded!
My stylist is Caely (only at 313@Somerset branch), and she's very good at what she does. Just go to her with an open mind and let her tell you what's suitable for you.
**
Disclaimer: I received the products/services featured in this article FOC and was NOT financially compensated for this review. Opinions here are of my own, and based on my own consumption experiences. I am under no obligation to review these products/services in a positive light or to review them at all.