As one of the finalists of the Singapore Blog Awards, Best Cooking Blog category, we were all sponsored Panasonic Home Cooking appliances to create our very own versions of recipes.
I was sponsored the all in one Panasonic Oven with Steam (NN-SV30). It's a all in one cos it combines Microwave, Heater, Steam and Grilling functions all in one machine!
You know how our houses are getting smaller and smaller these days? Well think about how much space this machine saves! I decide to try out some recipes with it.
Here's one that I used to love making back when I was in the "cooking" class in secondary school.
I love sardine puffs. I love eating them, making them, and sharing them with loved ones. Today I decided to do a little twist to the whole puff affair and make Sardine Samosas.
The difference is Samosas are triangular in shape and have cripsy skins. Sardine Puffs are wrapped with puff pastry.
Here are the ingredients:
(makes 10pcs)
1 packet spring roll skin
1 large tin sardine in tomato sauce
4-5 chilli padi
1 medium sized red onion
Salt to taste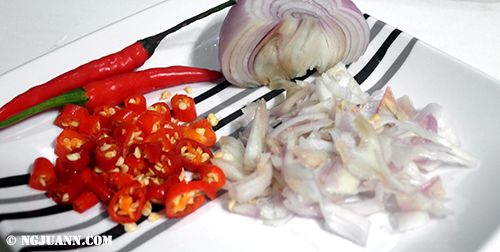 Step by Step:
1) Remove the bones from the sardines, drain the tomato sauce and lightly mash the meat up with a fork.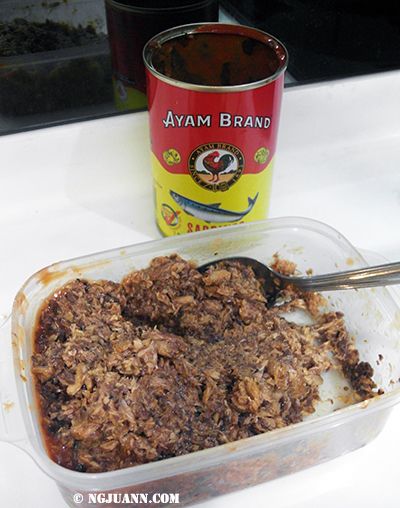 2) Add in the chopped chilli padi and onions and mix.
3) Add salt to taste
4) Cut spring roll skin into 2 and roll samosas up! :) It's that easy!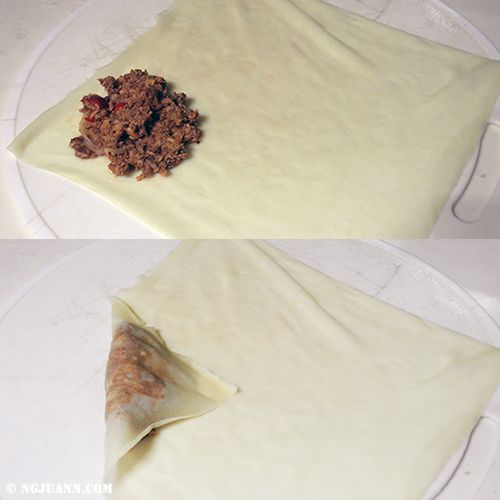 5) Glaze samosas with egg white.
6) Switch on the Convection Mode on the Panasonic Oven and heat up to 180 degrees. Make sure you have water in it already in the bottom tray!
7) Bake for 15-20 mins
Serve hot! :)
**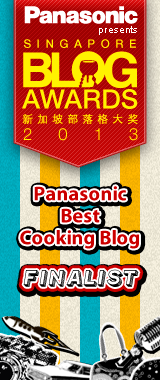 This post is part of the omy.sg Singapore Blog Awards feature as a finalist in the Best Cooking Blog Category. :) Please vote for me everyday kk :)
This blog is also a finalist in 2 other exciting categories:
♥ Singapore's Best Beauty Blog Category
♥ Singapore's Best Shopping Blog Category