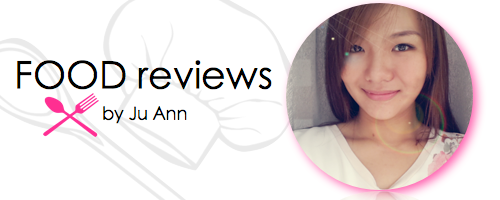 The best friends and I are living our dream. When we were young, we promised each other that we'll keep in touch and there will be a time when we'll be out with our kids and partners. Recently, our little dream became a little more real.
Angeline finally brought 4 mth old, baby Marquis out for lunch along with Duke, her husband. And Wei Shan brought her other half, Peter. I'm so happy for her. They are both going to be married next year. And I, I brought my boyfriend.
So there we were, all 7 of us. And we decided on lunching at Peony Jade restaurant located at Clarke Quay. They are well known for Sze Chuan & Cantonese cuisine. But more so for us, this place holds a special memory.
Angeline and Duke's wedding dinner was held here. And it has been what? 4 years..? That's how long since I've been here.
We had the lunch ala carte buffet which I thought would be boring, being a fan of international buffets and all.
But when we were there, and started ordering, the food was really good and I was thinking, this is quality buffet. Here are some pictures to share! We ordered too many different dishes, but here are 9! :)
There were like 5 dishes that we could only order once – obviously the more expensive ones. And the rest were free flow.
Mushroom dish with Abalone – can only order once.
So-so. Not a fan of abalones. Mushroom was good!
Drunken prawns – can only order once.
Very very nice. Very fresh and juicy! Definite must try!
Spicy Crabs – can only order once.
Ok its not actually spicy crabs. I can't remember what it is but it was not too bad! Too much of the fried flour though.
Steamed Soon Hock Fish – can only order once.
Well, this was ok. Not a big fan. If you hardly eat fish outside, you should totally eat your required quota here! :P
Cappuccino pork ribs – free flow
The gang loved this very much. They ordered 2 plates of this!
Cereal Prawn – free flow
This was my favourite dish! I think I ate the whole plate on my own. The cereal was yums. The prawns were big and juicy. What's not to like!
Fried Fish Skin – free flow
So sinful but oh-so-nice! This was fried to a perfect crisp and not oily at all!
Double boiled soup – free flow
This tasted a little like they didn't put salt but that's okay with me. I liked it and it tasted "healthy". :)
Octopus – free flow
This is bleah… looks nice and all but not worth trying. :P
It isn't cheap but it's really very good and I definitely would come back again. They always have credit card promotions, so be sure to check it out here. This place is perfect for your parent's birthdays, family celebrations and so on.
**
Ala Carte Buffet (min of 4 persons)
Lunch: $32.80++ adult / $28.80++ child (below 10 years)
Dinner:  $38.80++ adult/ $28.80++ child (below 10 years)
Eve of PH, PH, Sat & Sun: Add $3.00++ per person
**
Peony Jade Restaurant (Clarke Quay)
3A River Valley Road
#02-02 Clarke Quay
Tel: 63380305