CLAY MASK! Me loveeee & hate clay masks. They're often very effective and the really good ones (like this one that I'm going to review today), are gems!
The Cellilux Deep Sea Glacial Mineral Gel is a clay mask and I first discovered this at Bellabox's recent event. They had a booth here, manned by none other than the lovely Roseanne from Roseanne.sg.
Cellilux Glacial Mineral Gel
· Clay and Glacial water deeply hydrate and cleanse
· Exfoliating properties remove impurities
· Fruit extracts protect against environmental damage
· Suitable for all skin; face and body
When I first saw it and had some on my hand to try, I didn't think it was all that special (amongst other clay masks I've tried). They all go on smooth, and dry up.
No, I wasn't over the moon crazy about it till I got home and tried some on my face. That's when I literally felt the magic.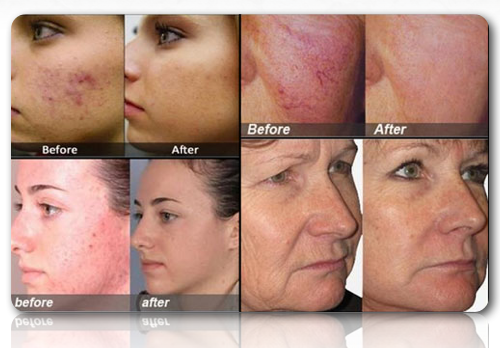 These are some examples of the kind of results to expect! Talk about omg?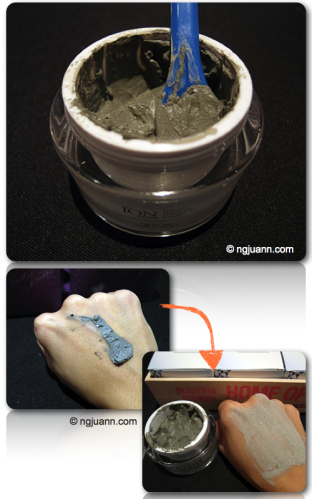 Check out the tub of clay! It comes from  glaciers that formed and melted over 10,000 years ago. This clay mask is no ordinary clay mask. It's a high-end, spa grade, and contains glacial clay with the highest concentrations of the most important trace minerals on earth! These minerals detoxify your skin and brings its impurities to the surface.
Think of those masks that are used on your face during facials! There's a lot of goodness behind this product and you should totally check out their brochure here.
Let the Detoxification + Hydration + Exfoliation actions begin!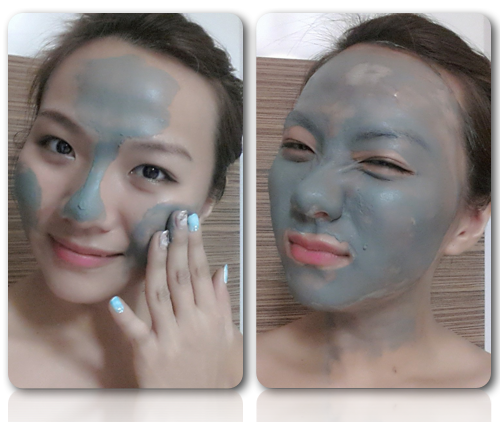 See that's why I love clay masks. I get to have a little fun with the clay! It goes on smoothly and I can put a thick or thin layer depending on how I feel.
Expect a tingling, warming sensation
Yes, I didn't feel it on my hand before when I had just a little to test but when I put it on my face, it was a gradual warming sensation especially around the eyes which was quite miraculous considering how all I did was to apply the mask on. Just bear with it and let the sensation pass. It should after less than a minute.

Not as drying as other Clay Masks!
What a surprise. Most clay masks make your skin very tight feeling and a little dry once you remove it but this was really not as bad as the others! My skin felt tighter than before but definitely not as dry as other Clay Masks made my skin feel.
Came off easy!
You know how sometimes clay masks take forever to wash off – that's why I don't always like using clay masks. Such a hassle. Well I took a hot shower after putting this mask and boy it all came right off pretttyyyy easily! 🙂
If you ask me, I'd totally buy it again! 🙂 I love it that much!!
**
Cost:
S$78.00 for 60g. Assuming it lasts you 10 times of usage, each use costs you roughly S$7.80. Not that expensive when you take into consideration that this is as good as those masks that you go to a facial centre for!
Contains:
Glacial Clay (Canadian colloidal clay), Glacial Mineral Water, Glycerine, Organic Açaí Fruit Extract, Organic Green Tea Leaf Extract, and Lavender Oil.
Find out more here!