Like any bubble tea fan in Singapore, I'm a little upset that all our favourite bbt shops in Singapore will be closed as part of the extended circuit breaker measures in Singapore.
In fact, I didn't even know about it until I saw news reports about long queues at bubble tea shops after more businesses told to close by midnight (21 Apr) under stricter Covid-19 measures.
Anyhoo, we live in unprecedented times now and so, like any die-hard bubble tea fan, I am going to resort to unprecedented measures like, taking my own bubble tea.
How to make Brown Sugar Pearls
Ingredients:
1 cup of brown sugar
1/2 cup of tapioca starch
500ml of water
Method:
1. Boil 500ml of water
2. Mix three tablespoons of brown sugar into one cup of tapioca starch and mix evenly.
3, Add boiling water into the mixture bit by bit while kneading it until the dough becomes smooth.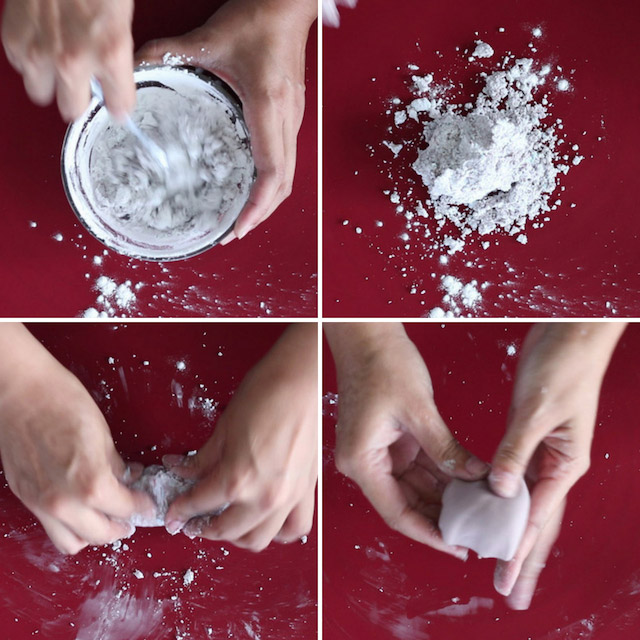 Note: Be careful about adding too much water as a wetter dough will not be able to retain its round shape. To rectify it, simply add more tapioca starch.
4. Roll the dough into long sticks and cut them into small pieces evenly. They should roughly be small enough to pass through a bubble tea straw. Shape the piece into small spheres to make the tapioca pearls.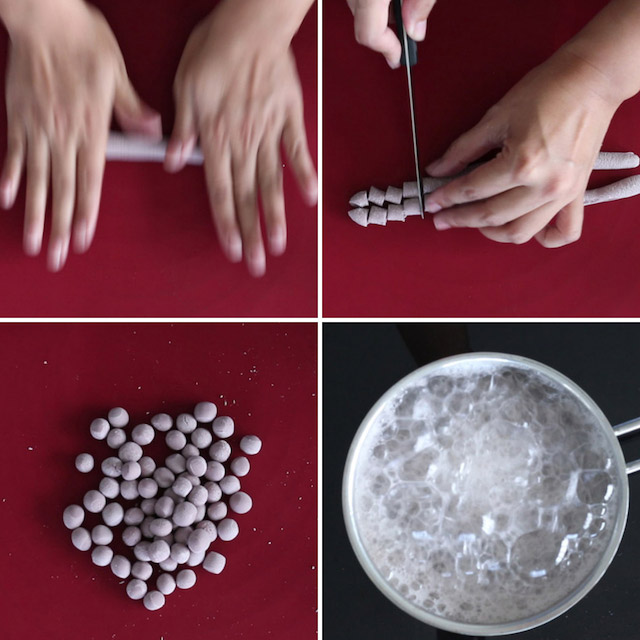 5. Add the remaining brown sugar into the boiling water to make the brown sugar syrup.
6. Cook the tapioca pearls in the brown sugar syrup for 15 to 20 minutes until you get the desired consistency. They will become darker as they cook.
7. Once the pearls are cooked, remove the pot from the stove and let it rest for a few minutes and transfer them to a sugar syrup or bowl or with a little water to prevent them from sticking together.
Note: If you want sweeter pearls, soak them in the brown sugar syrup overnight in the fridge, and microwave them for 10 seconds before serving.
Jasmine Green Tea
I like the classic Jasmine Green Tea with pearls, and after trying so many different brands, I think this brand of Jasmine Green Tea best matches the taste that most bubble tea shops serve. Obviously you can also brew your own tea but why do that when the good people at Life has done a great job of the taste!
I usually buy the no sugar and less sugar version and mix it together to get the right sugar level that I prefer. To make Jasmine Green Tea with milk, just add evaporated milk in!
Serve with the wonderful brown sugar boba that you just made and enjoy!