Here's sharing my experience with engaging Nippon Paint Professional Paint Service to give my walls a little sprucing up.
When you engage Nippon Paint's Paint Service, there will be a project manager assigned to you and he/she will come over to your house (how convenient) to recce the wall conditions and also to discuss about colour choices. Here's how it works.
Choosing the right colours for my house is QUITE A TASK. It's really hard! If you look at Nippon Paint's website, there are like SO MANY colours. I was also given a Nippon Paint Colour Palette to choose from and it was all pretty overwhelming, mostly because I was afraid of choosing the wrong colours! I love having choices but with so many choices, I kinda like so many and cannot decide!
Thank goodness my project manager, Joanne, was super knowledge and friendly. She shared her experience with working on other similar houses and suggested colours I can consider based on the current furniture I have at home. Nippon Paint also has this amazing Colour Preview Service that gives me digital preview of my room based on colours selected.
And if the colour combination as seen on the digital preview is not suitable, they can change it and we'll proceed with painting ONLY when we feel 101% about the colour! I LOVE how I don't have to worry about painting the wrong colours on my wall.
Anyhoo, let me share what I received for the Colour Preview!
LIVING & DINING ROOM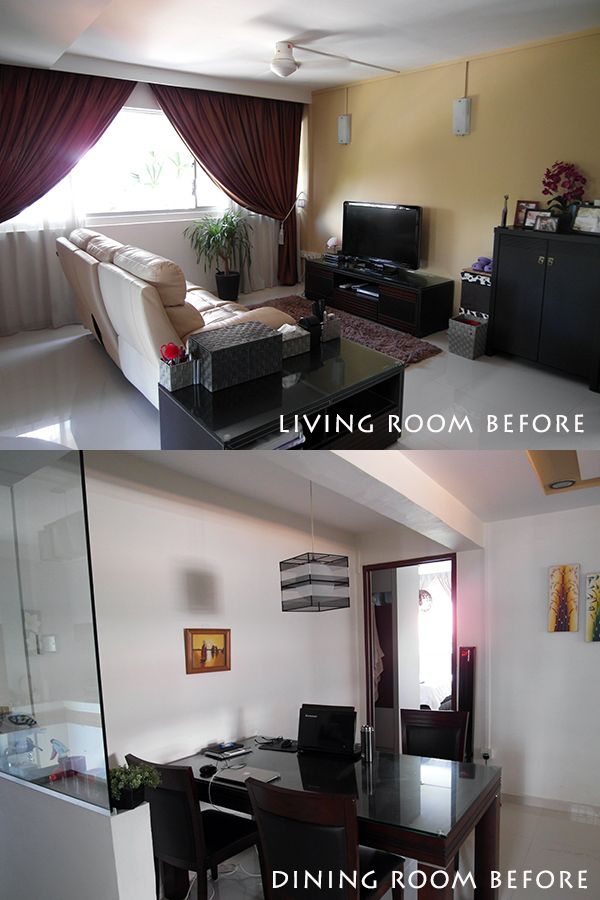 This is my living + dining room. My living room has all walls in white except for this back wall behind the TV where I had it painted a light gold (that was the original idea) but it kinda looks like a plain, boring yellow :/.
I hated it for YEARS. :(
I swear, when I chose the colour on the colour palette that my interior designer gave me, the colour I chose looks super nice. However when it's painted on, I really didn't quite like it. :(
I was also toying with a lot of ideas about having wall decals or wallpapers to really give the living room more character but wall decals are troublesome to put on and I might put it on wrongly or hate it after awhile and wallpapers are just simply NOT suitable for our humid weather.
But guess what, Joanne told me all about Nippon Momento™ Special Effects Paint, a form of textured paint, and when combined with the painting skill sets of their Paint Specialists, the outcome is a wallpaper-like, glossy, textured wall! This comes in many colours too!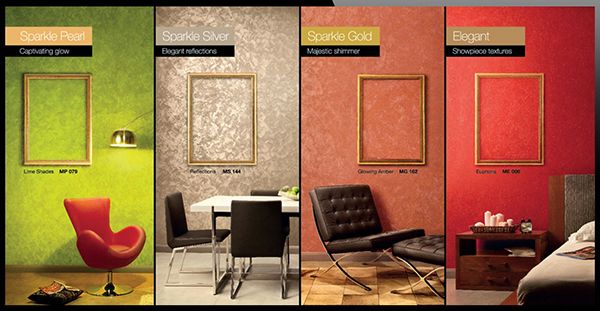 After a discussion with Joanne, we came to an agreement that in order to meet our needs of wanting the living room to look BIGGER, and more SPACIOUS, we decided to paint the entire living area white (1199 Sail White) and change the feature wall to the dining room wall (also part of the living room).
It was quite a big decision for us! We've always had this mindset that feature wall in living room SHOULD BE behind the TV. I really like the out of the box suggestion of moving it to the dining area where people will see the wall once they step into the house. Here's how it looks like:
To suit my brown furniture and to keep the rustic, elegant feel of the house, we went with MS 144 Reflections which is a sparkly silvery colour. The preview looks GORGEOUS so this is SET! Super recommend their service!!
Stay tuned for Part 2 for the rest of the house like the guest room, master bedroom (another momento feature wall!) and the nursery!
**
If you're interested, do call Nippon Paint Professional Painting Services at 6319 7222 for a quote! More information here.
Nippon Paint
Website | Facebook | Promotions
Read all my Nippon Paint-related posts here!