Babies from 8 months on will be excited to know that Nestlé has launched a unique new flavour to infant cereals – Nestlé CERELAC® Wheat, Honey & Dates!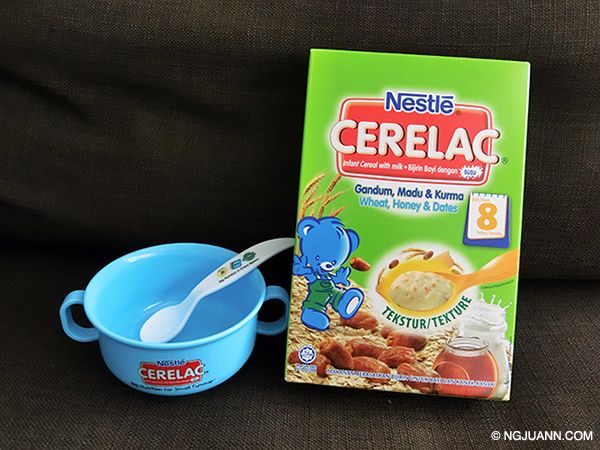 Benefits of Dates
In my whole list of foods/flavours that I want to introduce to Daniel, I never really considered dates as one of them. Dates are a fruit that are more commonly associated with adult diets.
It is not well known the nutritional value that dates can provide as part of a day-today diet and seldom do people consider feeding dates to infants.
From 8 months on, infants are looking for richer tastes and textures. Having dates in their cereal helps to add texture to your child's meal and aids in satisfying his/her urge to chew at the weaning stage of development. Dates also provide energy for your growing little ones.
The powdery mixture when I open it smells like milk! Here's how it looks like: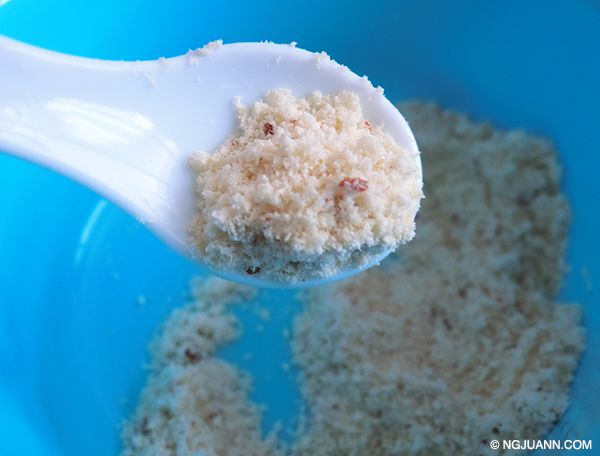 And best part about rice cereals are? I only need to add water and it's ready to eat!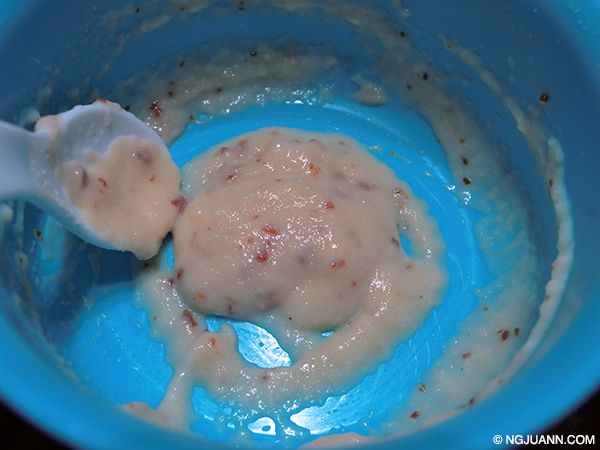 You can adjust the amount of water you put to suit your baby's age and preference for texture of food.
Check out baby Daniel having his first taste of it!
If your child hasn't tried dates or honey before, please exercise caution in introducing this in a small portions and to also ensure you are not introducing any other new foods for the next 4 days – same procedure when introducing all other new foods. This is to see if there's any allergic reaction to this particular food.
Big Nutrition for Small Tummies
The good people at Nestlé believes that babies may have tummies capacities 5 times smaller than adults, their growing bodies do need 5 times more nutrients than an adult. According to Health Promotion Board's recommended daily allowances, a 7-12 month old infant needs 400mg of calcium and 7mg of iron. Nestlé CERELAC® Wheat, Honey & Dates has been formulated to give your child 45% of calcium intake and over 50% of iron intake in just one serving!
If you're new to Nestlé CERELAC®, they are a trusted brand that offers a range of infant cereal varieties across three stages of weaning – after 6 months, from 8 months onwards and from 12 months onwards. It is iron-fortified and is the only brand of infant cereals with BIFIDUS BL probiotics that help to fight against harmful bacteria to maintain your baby's healthy digestive system. Together with essential minerals and vitamins as Iron, Zinc, Vitamins A and C, it helps to support your baby's growth and development.
Children below the age of 1 year old are advised not to take raw honey. However, the honey used in CERELAC is processed and suitable for infants from 8 months onwards. :)
**
Nestlé CERELAC® Wheat, Honey and Dates is available at all leading stores at a retail price of $5.50 per 250g pack.