Giveaways are always fun to conduct! :) It's the best cos I get to share what I have with you, my readers! This time around, I am giving away 2 of this limited edition design that I have! Read on to find out more! :)
Moment Watches' 'Year of 52 Moments' campaign features a new watch design weekly for a year. Each design will be limited edition only, so it will truly be one of a kind. Check out these watches and all upcoming designs here.
I looked through their catalogue and this watch caught my eye.

[Be 'Late'] Watch by Moment Watches! :)
About the Watch
Why take life so seriously? Sometimes we must see the humor in all situations. For those of you who are known for always being "five minutes late", this unique and whimsical watch is the perfect tongue-in-cheek creative expression for you. The minute markings on the watch face have been twisted five minutes to the right, so even if you're five minutes late, this watch says you're on time. Of course, we are not encouraging tardiness, but we recognize that, in life, you never know what will pop up to cause someone to be late — taking the scenic route, stopping to smell the roses, taking a detour to give someone a ride. On any given day, that person could be you! So be playful, lighten up, and the next time you are waiting for your late friend and starting to get impatient, look at this watch instead and have a giggle.
USD 40 | Product Site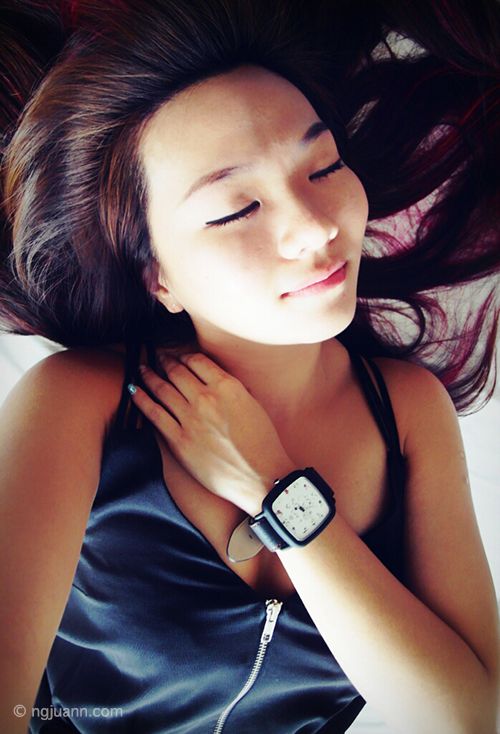 This is my moment. The moment where I take life a little less seriously. Not caring if I am late. The moment where I just lie back and enjoy the quiet moments of life. Moments that are all too precious. It's a moment that I stopped and smelt the roses, a moment I decided to bid my time and enjoy the present.
*
I was grocery shopping on the first day I wore it and was spending WAY TOO MUCH time admiring my watch that I decided to capture the moment! LOL Check out these random pictures.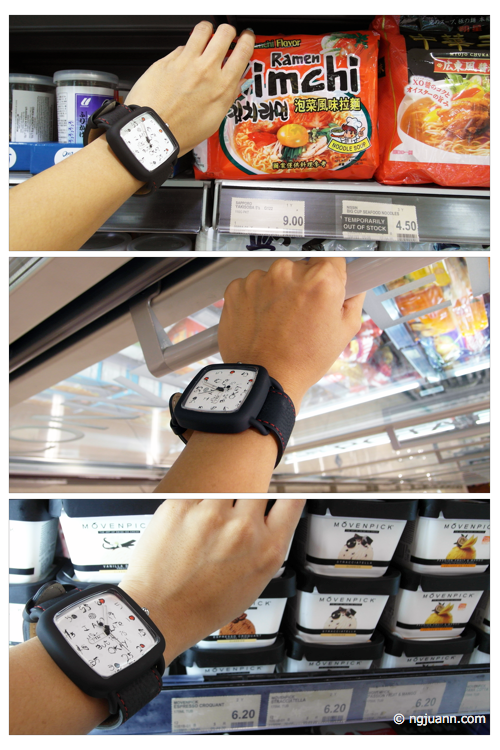 Hope you enjoyed this post! : ) Now go PARTICIPATE TO WIN this Moment Watch for yourself! :)
"Use N0SJ for a 5% discount! If you like them on their Facebook page, you can get a 30% discount!"
**
About Moment Watches
Moment Watches is a premium brand whose fine range of watch collections offers modern designs, technical precision and distinctive aesthetics that tell a meaningful story. Behind each one of our timepieces there is a story being told. Each story uniquely caters to enhance the wearer's experience and engage the emotions. Each model is painstakingly designed to elicit a positive response, inspiring us to make each moment count.
Experiences are lost forever unless we remember them, capture them, savour them, share them. Moment Watches want to contribute to these experiences and enable you to pass them on. Moment Watches makes a wonderful gift that will mark special moments forever.
Website | Facebook