And… I'm back on the beauty bandwagon. I was feeling really unattractive towards the later part of my pregnancy and throughout the one month of post-natal confinement.
I dedicated this week to myself and booked myself to a treat for every part of my body (well almost!).
First up was nails! It's been sooooo long since I last went for a manicure and a pedicure. I have this gallery of nail art I want to attempt on my nails but well, I was busy with the baby.
Anyhoo, I headed over to my regular nail salon which is really near where I live. Misayaki Nails is located super conveniently at Boon Keng MRT. Love!
I did a Gelish Manicure where I had my overgrown cuticles snipped out really well and gotten a gorgeous black and gold design painted on.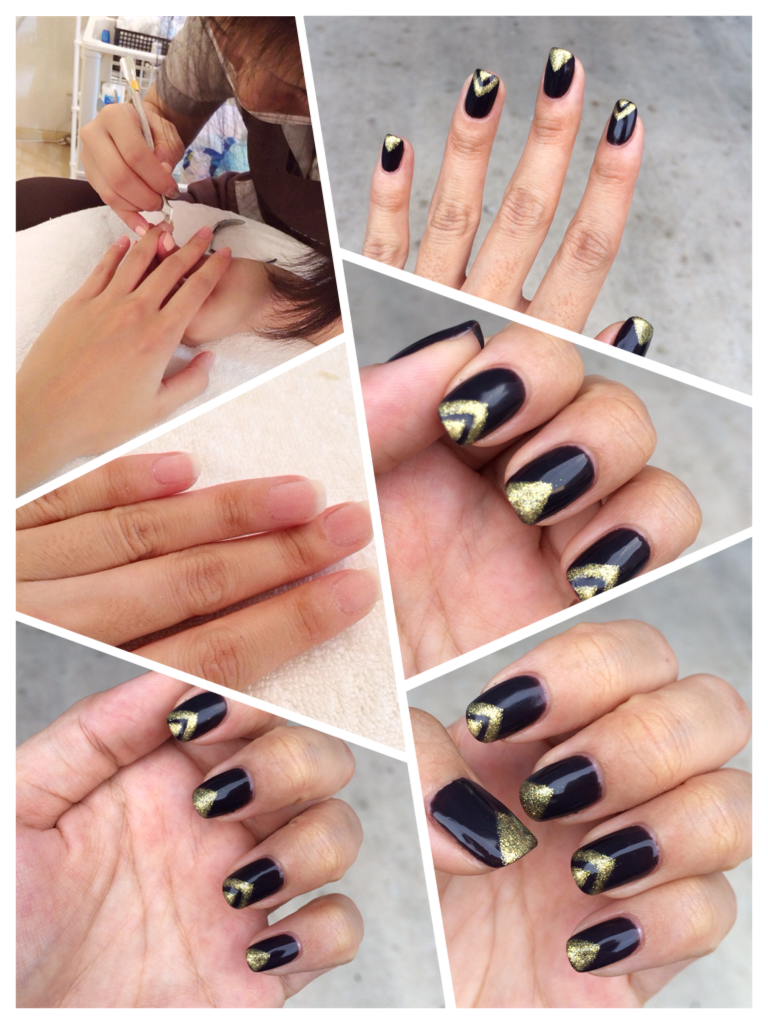 Am loving it!
I also did a normal Pedicure. Nothing much to feature since I didn't paint them. I just needed to have all the dead skin removed. For $30, service included a foot scrub and application of lotion on top of the other usual services for a pedicure!
**
Misayaki Pte Ltd – Nail Salon
Blk 25 Bendemeer Road #01-599 Singapore 330025 (at Boon Keng MRT Exit D, opp the fruit stall)
Call 6392 3515 to make appointments

Facebook | Website