My Dog Dou Dou (我的狗蚪蚪) is a heart warming, fantasy-action drama about a gambler father and his estranged son, and how a dog with predictive powers brings them closer together. Through their ups and downs, the father, Meng, discovers the meaning of altruistic love and loyalty, and the son, Xing, finally finds the father he has always been looking for.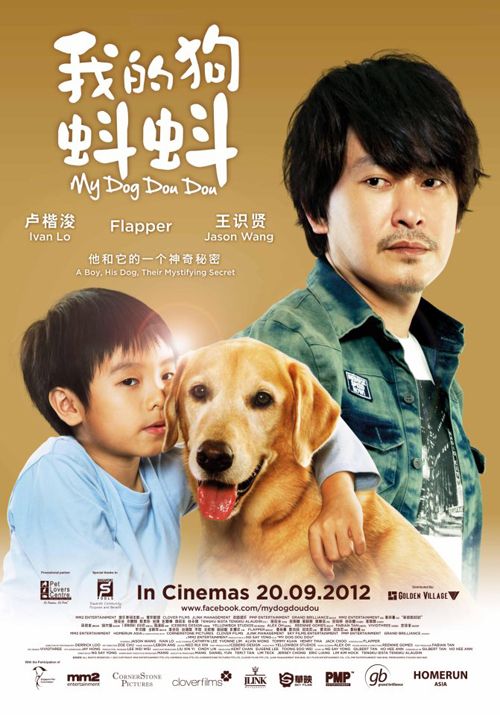 Starring Jason Wang From the popular Taiwanese TV series 'LOVE' and Ivan Lo from Jack Neo's comeback hit 'WE NOT NAUGHTY'.
To watch or not to watch?
The BF and I woke up super early last Saturday to get ourselves down to Vivocity for the special preview screening at 9.30am! So proud of ourselves that we made it. :)
The movie is a touching tale of gambling and family relationships based completely in Singapore. You'll see that the little boy actor (Ivan Lo) did a very convincing performance throughout the whole show. I was quite impressed with his acting. It made me forget he's an actor.
I'm a sucker for dogs and in this show you'll see a golden retriever named Dou Dou in the show (I heard Flapper is its real name) who is amazingly resilient and fiercely loyal. He is also quite a charmer with so many dog tricks up his sleeve. Check out this post of his. There is one of the scenes in the show where he needed to "pray" and in a appearance Flapper did at Bugis Street recently, he performed this live! What a clever doggy!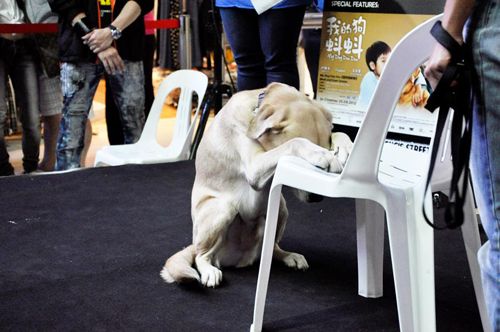 You'll have to watch the movie to see how it all plays out and be prepared for a tear or two! I also met the director Ng Say Yong there and it was a pleasure speaking to him and feeling all the passion and pride for his new film. Out in Singapore Cinemas on September 20, 2012. :)
For more information about the film, here's the facebook page and the trailer! :)