Feel like a kid in a candy store again with these delicious new colours from Mavala!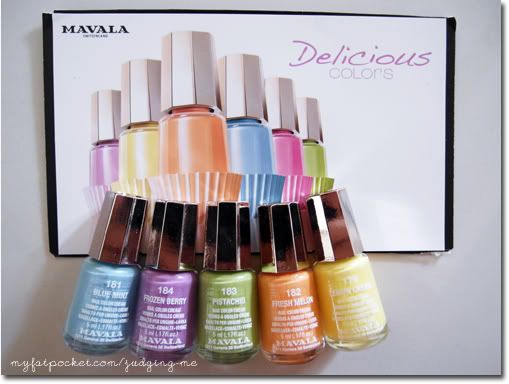 Spring-Summer 2012 is here and so are Candy Pop, colourful bright colours like these latest we from Mavala! Best termed as pastel elegance, these shades give you a happy feeling just by looking at them!
In this range, there are 6 lovely, girly colours:
Blue Mint, Frozen Berry, Pistacho, Fresh Melon, Lemon Cream and the missing one is Candy Floss (which is not in the photo)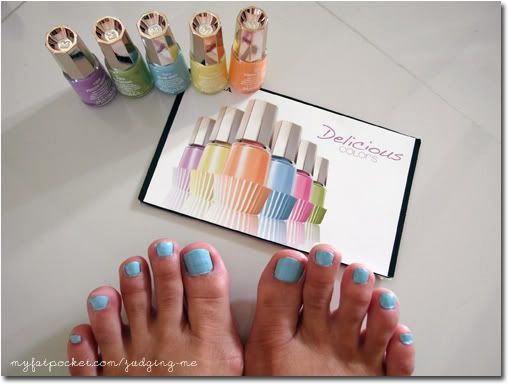 I chose Blue Mint for my feet :D
And all colours for my hands! My favourite colour is Lemon Cream. My skin colour is more tanned than most girls so this yellow really brightens up my skin tone!
All Mavala nail polishes are now retailing at S$5.30 each (5ml). You can find them at BHG Century Square, Metro Woodlands, Tara apothecary, Pink Beauty and leading perfumeries.
For latest updates on Mavala products, check out their Facebook page. ^^