Prada brought her unique signature to another level! Last year, an exclusive and exotic Prada Croco Bag was born from the patchwork of ostrich (struzzo), lizard (luciletto), canvas (canapa) and crocodile skins. It was originally to be an archive piece that was to be kept in a museum in Milan, Italy.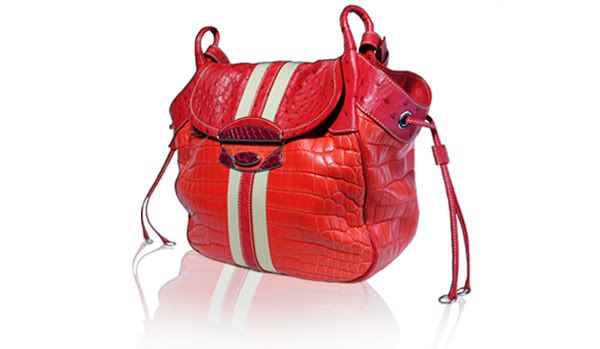 This desirable bag was painstakingly put together with love and took three years to be made from scratch. 3 years. That's 1095 blood and sweat days!
All the materials were hand cut, dried and stretched by hand. Exotic skins used in Prada are ethically sourced. Usually, genuine crocodile skin would cost S$30,000 and authentic ostrich skin could go up to S$20,000.
Look at how Rihanna rock her Prada shoes and bag! Cool huh? This is how one should pair their Prada with casual dressing.
While this tote is super luxurious, industry experts advise to clash your exotic Prada Croco Bag with your clothes and accessories, and should be worn with a day or flower print dress or jersey top with a skirt.
Be the only person in Asia to own this hot bag. 1 in Asia. 3 in the world. Win this bag today! 4 More Days to Win the most sought-after Prada Croco Bag in the World! All you have to do is answer a simple question below and sign up directly on my blog!! Easy peasy, ladies!