DCS launched a new range of anti-ageing skincare called Nutriderm. What attracted me to their launch was the fact that:
It is very affordable – at $50 and below
It has rather high quality ingredients as the rare Korean ginseng berry
It has a lovely light ginseng scent to it
Checking in on DCS Nutriderm's Core Ingredients
The Korean ginseng berry can only be harvested once every four years over a seven-day period, giving rise to its rarity and value. Its powerful anti-ageing properties make the Korean ginseng berry a prized ingredient in Korean skincare.
Another key ingredient that gives skin its dewy nature is Jeju's volcanic seawater. Just like all DCS product ranges, the anti-ageing NUTRIDERM range is also infused with the pure, skin-loving water from Jeju, which repairs and regenerates the skin.
Hypoallergenic and gentle on the skin, they use a lot of nature-based ingredients such as marine collagen, liquorice extract, vegetable worm mushroom extract and pomegranate extract. These provide your skin with the care it needs without stripping the skin's natural moisture.
I tried 2 products from their DCS Nutriderm range: The Ultra Nutrition Day Cream and Ultra Nutrition Toner.
(They have the Ultra Nutrition Ampoule and Ultra Nutrition Night Cream too!)
#1: DCS Nutriderm Day Cream (SPF20/PA+) Review (50ml, $41)
(Product information here)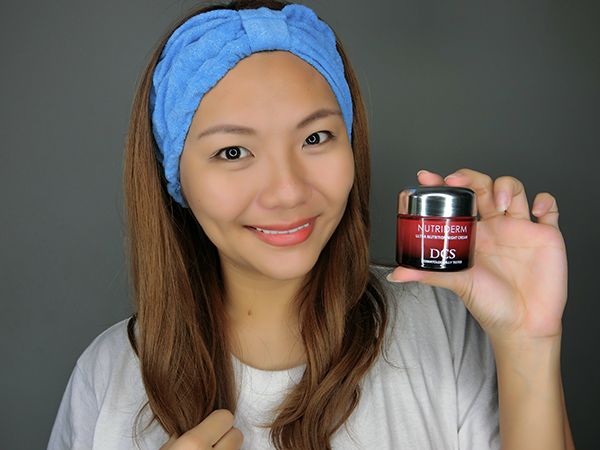 This smells and feels amazing. I love the light ginseng scent and the texture is very light and not overly thick for my combination skin – perfect for the hot humid weather in Singapore. The pomegranate extract which is full of Vit C prevents the melanin from generating its pigment to do the brightening effect, while the green tea extract with excellent astringent effect makes the product be applied in fresh.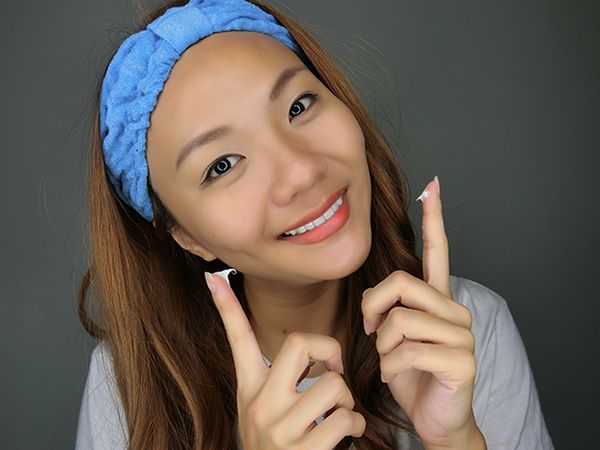 #2: DCS Nutriderm Toner Review (150ml, $33.50)
(Product information here)
The texture is watery and gel-like (which makes it thicker than most watery toners). I apply this with a cotton pad and it helps in cleansing off any dirt and impurities that didn't get washed off properly in my first step of cleansing. A little goes a long way and it penetrates into the skin very easily with no sticky afterfeel.
I'd definitely want to check out the DCS Nutriderm Ultra Nutrition Ampoule to see how good that one is – afterall, I grew up in the era where ampoules = concentrated efficacies! Go try out the DCS Nutriderm range and tell me how it works for you too.
The DCS Nutriderm range is available exclusively at selected Watsons stores.
DCS is also contactable on Facebook.
**
About DCS
DCS specially infuses each one of its products with Jeju's mineral-rich volcanic sea water, making it possible to tap into the volcano's rejuvenating power for healthier glowing skin. DCS has 5 ranges, from hydration to anti-ageing, ensuring that every skin need is catered for. In line with its cruelty-free business philosophy, all products from DCS are not tested on animals.
For more brand information, check out http://www.dcs-korea.sg
**
Disclaimer: I received the products/services featured in this article on a complimentary basis and did not receive any monetary compensation for this review. Opinions here are of my own, and based on my own consumption experiences. I am under no obligation to review these products/services in a positive light or to review them at all.