For the past 4 weeks, I've been busy every Saturday afternoon attending classes with Daniel at Beauty.Mums & Babies! :) It was such good bonding time. I actually learnt how to perform simple Ancient Chinese Accupressure Massage (or commonly known as Tuina) to promote good health for our babies and children.
The benefits of Tuina massages are aplenty and are not limited to:
• Supporting brain development
• Relieving discomfort from wind, colic and constipation
• Improving appetite for picky eaters
• Improving sleep quality
• Increasing immunity from common ailments
• Promoting parent and child bonding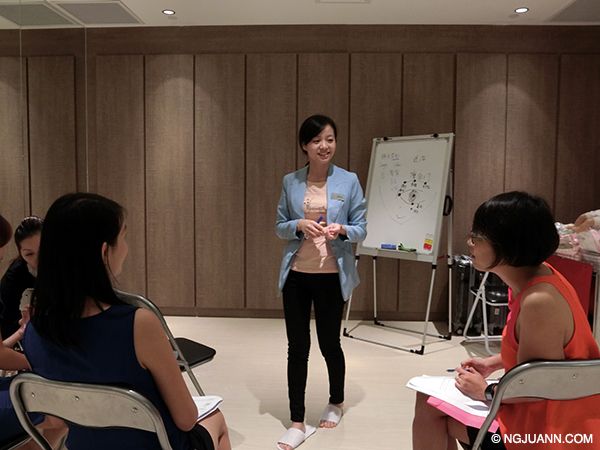 Our trainer was Ms Sakina, a state registered nurse who has extensive experience in performing and teaching baby tuina massage. She is also the chief trainer in the centre.
She will teach you where are all the accupressure points and the sequencing in massage so that you know what routines you need to do to achieve the various benefits of Tuina. It was quite intensive, trying to remember everything but thankfully the notes given during the class were really helpful.
Session 1:
Common pediatric massage techniques
Massage Routine to improve appetite of picky eaters!
Session 2:
Massage routine for fretful babies and improving sleep quality
Session 3:
Massage routine for brain development
Session 4:
Massage routine for improving asthma and running nose
It was a very hands-on class with Sakina performing on you (so that you know the amount of pressure needed), performing on your baby and then you get to try it on your baby yourself too.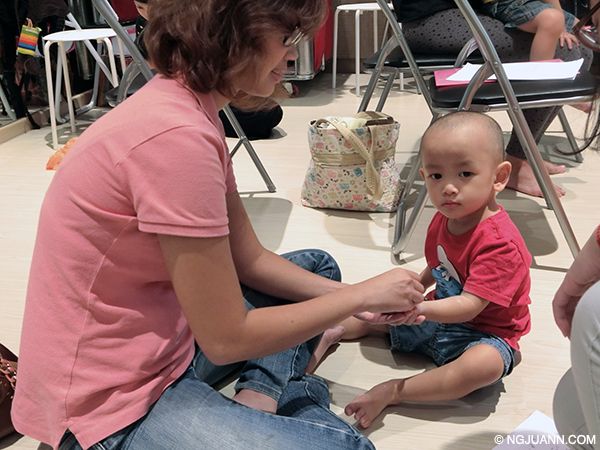 Now I just need to find time to apply this regularly to Baby Daniel! The biggest challenge would definitely be getting him to sit still while I give him a massage!
If you're interested, do check out this workshop at Beauty. Mums & Babies.
Beauty.Mums & Babies
#14-11/12 Paragon (Tower 2) 290 Orchard Road Singapore 238859
Opening hours: Monday-Saturday 10am-8pm Sunday & PH 10am-7pm
Contact number: +65 6235 0688 / 6235 5990
Website: www.beautymumsbabies.com
Other than Baby Tuina, Beauty.Mums & Babies also offer other services such as:
Infant massage
Baby Spa
Labour Support massage
Prenatal massage
Postnatal massage
Lactation massage
Mum and Baby yoga