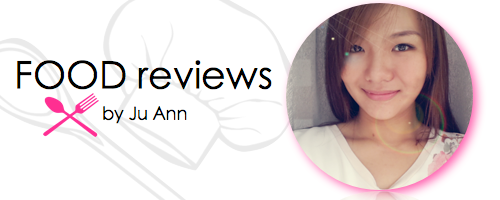 Hifumi is the new kid on the block. There can never be enough Japanese restaurants in Singapore and in the new opened wing of the Plaza Singapura, there are 2 new Japanese places to try. One of them is Hoshino Coffee and the other is Hifumi Japanese Restaurant.
Hifumi serves inexpensive bento sets and what's interesting about them is that every order of bento sets allows you unlimited access to their appetizer bar (with over 10 varieties).
I thought that was quite interesting and since the BF and I weren't that hungry one day, we decided to brave the 30 mins queue.
Nice display of bento sets outside the restaurant.
Maybe because it was newly opened but the staff were all extremely inefficient. There were so many empty and uncleared seats and the queue was 15 tables long! So frustrating to see that happening!
Where we were queuing, there was a glass panel where we could look in and see the chefs preparing the food. I really don't know why they do that unless they are as clean and efficient as Ding Tai Feng. Seriously, after staring at them preparing the food I wasn't really impressed and decided not to look anymore in case I lose my appetite.
I saw how the frying was done so I avoided ordering all the fried stuff. The lady used her gloved hands to clean the sink and then just put her hand under running water for like 1 sec before going back to preparing food. Omg.
When we finally got seated, we ordered and went looking for appetizers.
There was like potato salad, jellyfish, chawanmushi, cheese fondue, deep fried onions, deep fried sweet potatoes, some fruit mix, etc – really nothing much to shout about.
The chawanmushi was not hot at all – so disappointing. The potato salad was very nice though.
Very shortly, our mains came. It was all very quick.
This is my BF's order – Salmon Oyaku Jyu (Salmon Set) S$17.99 + he also wanted the drink bar (a plus point for them for they serve all sorts of drinks unlimited) S$1.99.
It was okay. Portion was small and nothing much to shout about. The salmon isn't cold so we're not quite sure how long it has been outside the fridge.
This is my order – Bara Chirashi (Mixed Raw Fish Set) S$17.99
This is one of the worst Japanese meals I ever had. The prawn was NOT FRESH at all. The salmon was not cold and it wasn't tasty. Why serve raw fish when you can't keep the items fresh? It is really quite disgusting.
I would rather pay S$12.99 for the same set (but a whole lot more delicious) at MOF without all the appetizers! You know how sometimes when you eat something and you know whether this dish was prepared with love and passion? This had nothing. This was like very bad fast food.
To summarise, the only good aspects about this restaurant is the potato salad and the cheap drink bar (S$1.99 for free flow). Otherwise, nothing seemed worthy of another visit.
You've been warned! Now I experience truly for myself that long queues doesn't mean excellent must-try food. And the total bill was S$44.70. Totally not worth it.
**
Hifumi
#04-68 Plaza Singapura (new wing)
Nearest MRT: Dhoby Ghaut
Contact: +65 63384712
Hifumi on Facebook