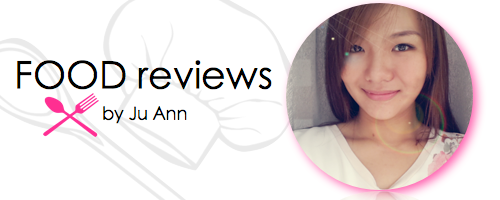 I had the privilege to be on Business Class during my recent Singapore to San Francisco flight on Singapore Airlines.
To say I was super excited is an understatement. I have never flown business class with any airline prior.
It was prettyyyy awesome. Everything after check in was a nice treat. From the business class silverkris lounge to the spacious business class seats (that can be converted to a flatbed)!
My flight was about 16 hours and I'm really thankful to have that much space! Made me wish the flight was longer! :P
Anyway I was fed very well onboard and here are some of the gourmet meals I enjoyed.
Every meal came with a prelude, starter, main and finale (desserts, coffee & fruit).
From Singapore to Seoul (stopover), when my first meal was served, the flight attendant covered my little table with a tablecloth and set up a lovely dinner setting with nice cutlery and I even had a napkin for my lap.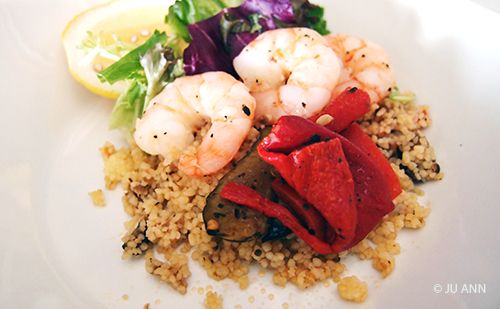 As a starter there was this very nice dish of Marinated Prawns on Tabbouleh and grilled pepper. Very yums.
My main dish was the Korean Chicken in chilli-soya sauce with vegatables and steamed rice – it really wasn't that nice. I wanted the cod but damn, everyone else chose that already. GAH!
From Seoul to San Francisco, I had my little table laid nicely again and dinner was good!
For starters, I had the Marinated Scallops with shaved fennel citrus salad and lemon basil vinaigrette. It was served cold and was very tasty.
I ordered the Roasted Chicken Breast for the main. It was served with balsamic jus, sweet and sour capsicums, vegetable gratin and asparagus. Oh mm gee, the vegetable gratin was very nice.
Loved the Haagen Dazs chocolate ice cream after the meal.
Definitely ate like a kind (slept like one too)! Never enjoyed a flight as much as this! It was a great way to start my trip!
Hope you enjoyed this post! If you find it useful, do give me a comment here or on my Facebook Page :) Check out my other entries on my trip to North America here.