Do you have dry, cracking, and old-looking lips? My lips usually get really dry just before I sleep at night and especially when I travel to a cold country.
At times like how I recently visited US, it was fortunate for me that I got hold of Blistex Deep Renewal Lip Balm! It recently won the an award as the Best Lip Treatment by Singapore Women's Weekly.
Blistex Deep Renewal:
♥ Visibly Reduces Deep & Fine Lines
♥ Improves Lip Health & Vitality
♥ Moisturizes, Protects & Renews'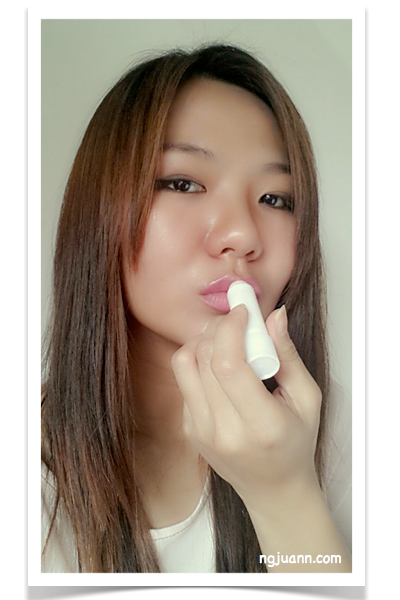 I brought mine to US with me and it was such a relief for my lips. The weather was super dry especially in Las Vegas and my lips felt like it was about to crack! Licking my lips only made it worst cos once the saliva dries, it leaves them even drier than before.
None of my lipsticks were mositurising or soothing enough. How sad! But Blistex was real good. No scent, no funny taste either. :)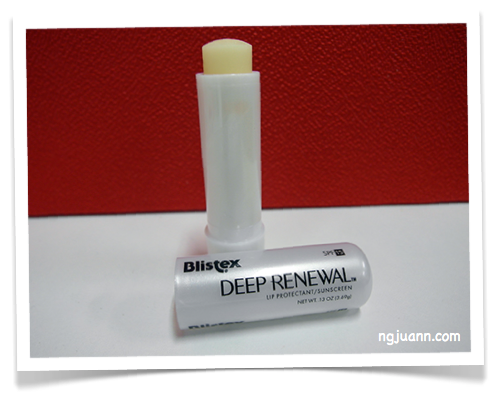 Did you know, the skin on our lips is very thin? The blood supply is very close to the surface, which is why lips appear reddish. In addition, our lips don't contain any oil glands, so they don't produce any natural oils like the rest of your skin does. As a result, lips tend to become dehydrated and chapped more quickly than the rest of your skin would.
So are chapsticks important for us? You decide!
In fact, Blistex is real generous too and is giving away 3 Blistex Deep Renewals for you, my readers to try out! :) Check out how you can win here, on my Facebook Page!
Here's to keeping our lips soft & supple! :)
**
Available in: Watsons, John Little, Robinsons, Sasa and Guardian.