New from Lacoste is their latest floral, fruity fragrance for women – Eau de Lacoste.
Modern, iconic and breathtakingly simple, LACOSTE celebrates the debut of EAU DE LACOSTE, the new signature fragrance for women from the brand that captures the playful and sensual spirit of an enduring legend.
I like how fresh this scent is. It's like fresh laundry. If I had to describe this unique scent in 3 words, it would be sophisticated, fresh and down to earth. Something a down to earth girl would wear and smell totally attractive. I see this as a DAY fragrance for days when I feel like I want to have a romantic sweet time with the husband. It's perfect for that.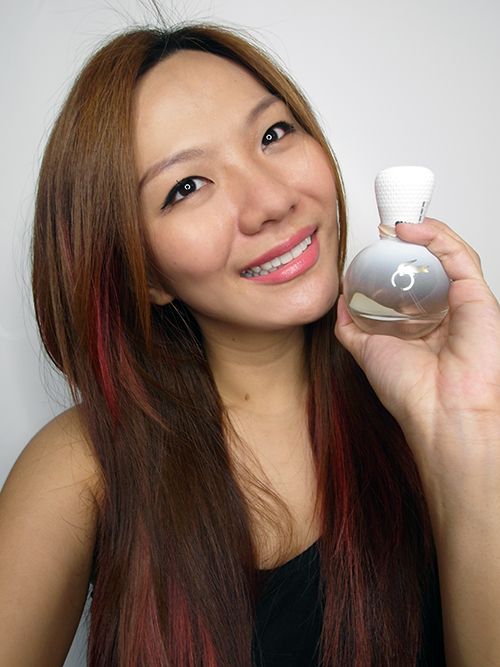 Eau de Lacoste is built on a classical fragrance structure, where the fragrance evolves smoothly from top to base notes over time, but superimposing modern ingredients on traditional ingredients, to generate a much lighter fragrance profile.
Like every fragrance, careful thought is put into designing the shell that encapsulates each unique fragrance. The perfect glass sphere, graduating in colour from nude to white, is completed by a petit piqué-textured cap. Around the neck of the bottle is a collar of silky cotton thread from which a metal charm dangles, embossed with the crocodile logo.
Says Christophe Pillet: "With LACOSTE, the house signatures are so strong: the croc, the cotton that's used to weave the petit piqué, so it was natural to bring these things together." But it's the subtle, more feminine details – the metallic logo executed in a coppery nude mordoré shade screened onto the flacon, the sophistication of the croc charm, the tactile quality of the petit piqué cap, and the perfect rotundity of the bottle – that make it as desirable as any piece of jewellery.