This is a special feature on the articles that I've been reading on Aesthetics Hub! The kind of things people do for vanity is beyond me.
#1: Taking the Justin Bieber Fascination to a whole new level
Call him the ultimate Belieber. A 33-year-old man named Toby Sheldon told the British tabloid Closer that he has spent nearly $100,000 over the course of five years on plastic surgery aimed at making him look like Justin Bieber.
#2: Real Life KEN & BARBIE
When Justin Jedlica was just 17 years old, he had his first nose job. Since then the American known as 'real-life Ken' has had more than 100 procedures, from jabs to surgery, at a cost of $100,000, and yet he told This Morning presenters Eamonn Holmes and Ruth Langsford this week that he's not done yet.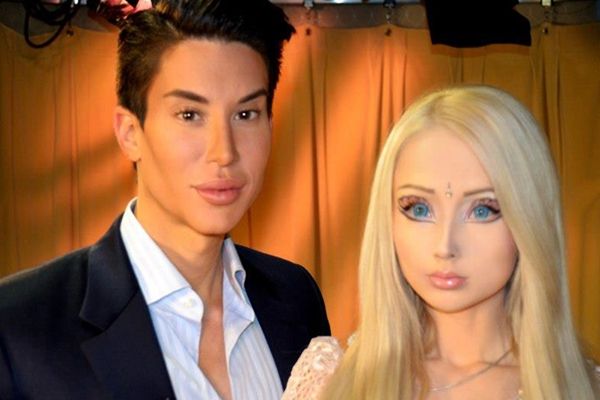 #3: SCARY anime characters
19-year-old Ukrainian hairdresser Anastasiya Shpagina spends hours each day transforming herself into the real life anime character you see pictured here. 
At first glance, it does really seem like you are looking at a really realistic looking anime drawing and not photographs of an actual living, breathing human being.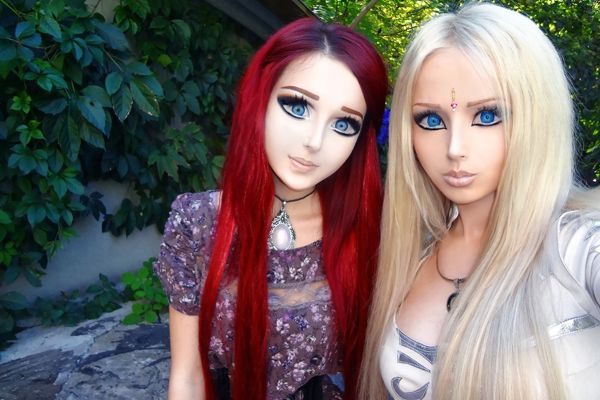 #4: Martian version of Miranda Kerr
Miranda Kerr's admirers are legion – but we'd wager our last bottle of Kora Organics face cleanser and seventeen sacks of chia seeds that none cherish her existence more than South Korean superfan, Yuh Reum Hong.
#5: Dangerous but people still want to lengthen their limbs?!

More young Koreans than ever are opting for costly and painful limb-lengthening surgery, despite the fact that five in six who underwent the procedure at one particular hospital met with complications, and some have lost the ability to walk entirely.
and other crazy reads:
Kristina Rihanoff has thighs FROZEN to get in shape for sexy calendar
Breast Augmentation Surgery Leads to Coma for 18-Year-Old
Mum Buys 8-year-old £8000 Cosmetic Surgery Vouchers
She had 10 surgeries in a day!
Chinese Man Loses his Nose in an Accident, has New One Artificially Grown on his Forehead – WHUTTT?