From a fellow beauty junkie to another, I confess. I found another super good eyeliner that really is all that it promises to be:
INTENSIVE COLOUR. WATERPROOF. LONGER-LASTING
This is definitely a must-have from Clio. They have just reformulated their iconic bestseller eyeliners! Here's what's new:
1) High Concentration of Carbon (upped to 7g from 6.8g)
This means the eyeliner is now in even richer and stronger black colour, with the addition of more carbon. I can't emphasise enough of how much I need my eyeliners to be VERY black.
2) A new Ink Tank Container
Like a container inside a ballpoint pen, this helps to deliver a smooth and controlled formula release. This means easy drawing and no mess! I know I don't have time in the mornings to draw and redraw or spend time shaking my eyeliner for more ink!
3) A new longer-lasting Waterproof Film Formula
This is a formula exclusive to Clio. It stays longer on skin without smudging or disappearing. I can vouch for this! It lasts all 10 hours or more on my oily lids without primer.
4) Better care for your eyes
They added this ingredient called 1,2-Hexcanediol to make the formula more moisturising and it also has antimicrobial properties!
5) A Smoother Glide
The improved moisturising properties also mea that the new formula glides on more smoothly on your eyes! Drawing really is a breeze. You must go to Watsons or something to give this a try.
From the second-generation Kill Black range, here's the products I reviewed today!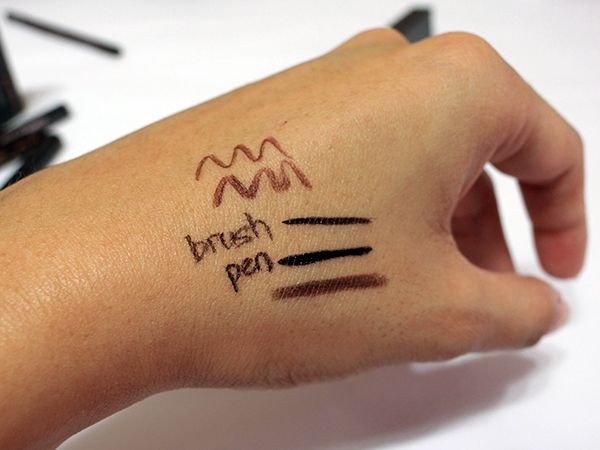 Kill Black Waterproof Pen Liner – BLACK & BROWN ($22.90 each)
I love this the most. The control it allows me when I am drawing is superb. I can create the usual thick lines or thin wings with this. It saves me time by allowing me to go as thick as I want in one single brush. The colour is released perfectly as well and I don't find myself needing to draw over the same area twice.
Choose this if you are an expert with liquid liners and your looks vary between thick and thin lines, according to your creative mood.
Here's the look I created with the Pen Liner:
Kill Black Waterproof Brush Liner – BLACK & BROWN ($25.90)
This offers SUPER-FINE precision. You can see the difference in one stroke of the Brush & Pen in the above picture. The brush allows you the flexibility to draw delicate lines.
Choose this if you prefer delicate, fine lines and you're not so good with a liquid liner yet.
Check out the look I created below using the Brush Liner: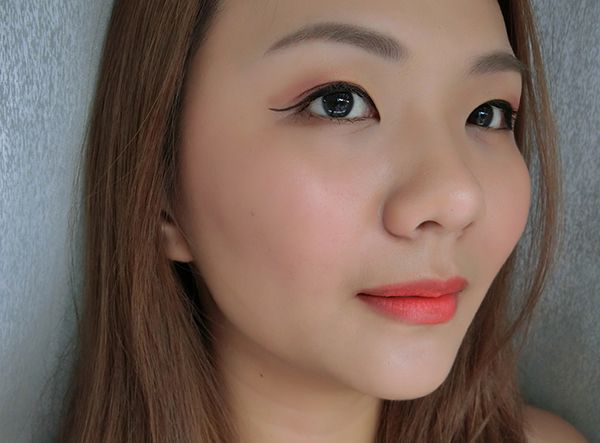 See the comparison below between the Pen Liner and the Brush Liner.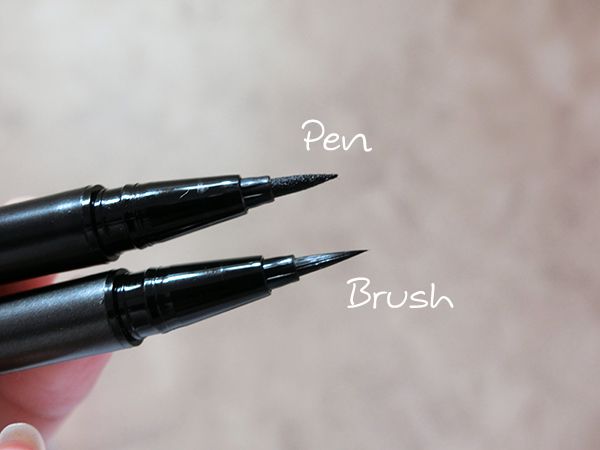 Kill Brown Waterproof Pencil Liner – BROWN ($17.90 each)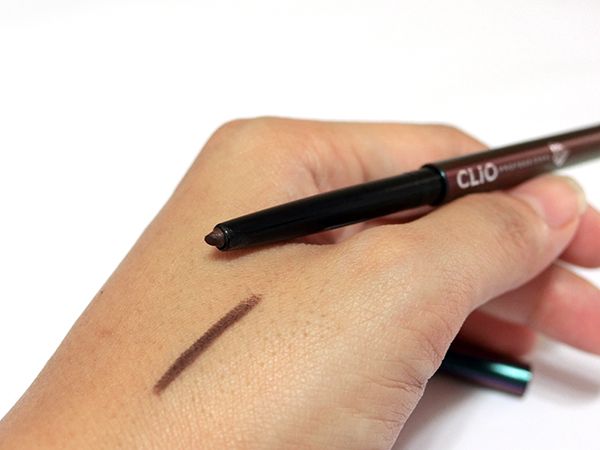 This is talc and paraffin-free, making it great for sensitive eyes. I love using this on my lower lids because I prefer balancing the harsh black upper eyelids with a softer look that can only be created with pencil liners. I generally always use brown for my lower lids.
Tip: To create a more natural look, use a eyeliner brush to smudge it a bit.
In all of the eyeliners in this review, I prefer the black generally but I did create a look in brown. As expected, the end result is one that is softer and has a more "japanese" feel compared to the strong black look I usually prefer.
**
In the press kit I received from Clio, they also included a Make Up Cleansing Oil which I tested out using the Kill Black Pen Liner in Black & the Clio Mascara.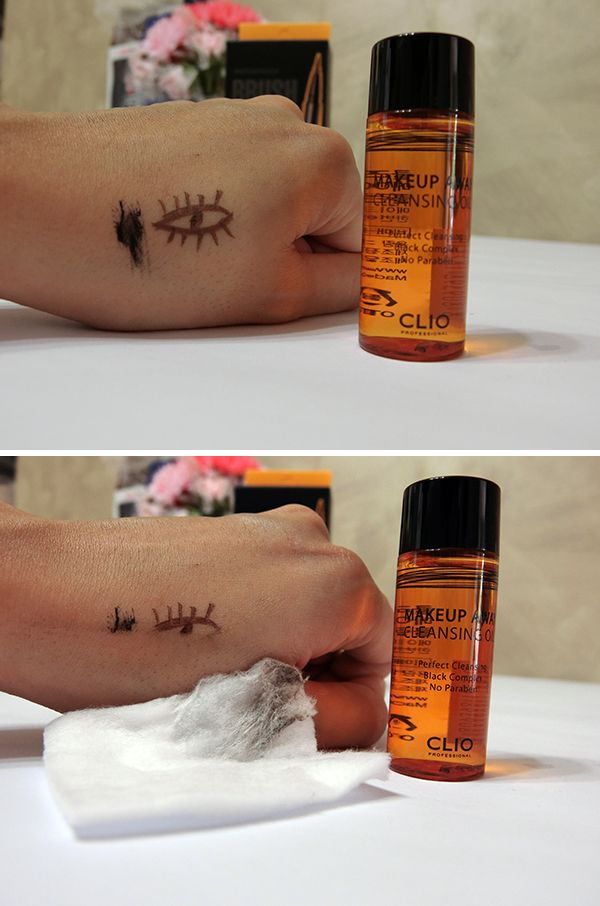 I am not a fan of oil-based makeup removers because my lids are oily as it is already. I do know many who are fans of oil-based removers because it removes makeup easily. I dabbed a few drops onto a cotton pad and gently wiped a few times to remove what you see above.
**
CLIO Singapore is on Facebook & Instagram
Clio is available at selected Watsons stores including Ngee Ann City, VivoCity, Bugis Junction, Compass Point, IMM and Parkway Parade.