I was invited to a private cooking event with Elizabeth Arden one fine weekend morning. It was such a fun-filled morning learning all about Prevage® & antioxidants in a cooking class!
See, Elizabeth Arden is adding on to the elaborate Prevage range by introducing an anti-aging treatment boosting cleanser and intensive repair eye serum. The key ingredient in both products is an ingredient exclusive to Elizabeth Arden – Idebenone, a powerful antioxidant that helps to neutralise 95% of environmental free radicals and minimise the visible effects of cellular inflammation, the primary cause of ageing.
PREVAGE® ANTI-AGING + INTENSIVE REPAIR EYE SERUM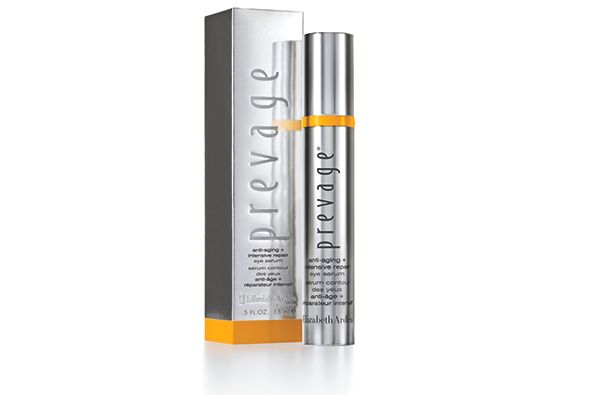 A feather light, silky formula, PREVAGE® Anti-aging + Intensive Repair Eye Serum helps correct the appearance of aging signs around the eyes, especially deep lines in the upper eye area. PREVAGE® Anti- aging + Intensive Repair Eye Serum improves the look of dark circles, wrinkles, and eyelid droopiness and crepiness.
I give it a go:
This pretty, gold-coloured liquid is not cheap at SGD215 for 15ml but who said youth comes cheap? Good news is, a little goes a long way. :) The serum applies like a dream. It's lightweight formula is easily absorbed into my eye area. No tugging required, just light dabs. It's not greasy and doesn't feel heavy on the lids.
But does it work? As with most creams, I won't be able tell till I tried it for an extended period of time. But the ingredients and research backing this product is pretty convincing!
PREVAGE® ANTI-AGING TREATMENT BOOSTING CLEANSER
The PREVAGE® Anti-Aging Treatment Boosting Cleanser effectively dissolves and removes impurities from your skin as gentle, enzymatic exfoliators remove dead skin cells to reveal smoother skin. Detoxiquin in the formula preps the skin to receive the very most from your serum or moisturiser.
Their key ingredient, Idebenone, also helps protect skin from free radicals and environment damage as moisturisers soothe and nourish your skin, so it looks rejuvenated, healthier and brighter.
I give it a go: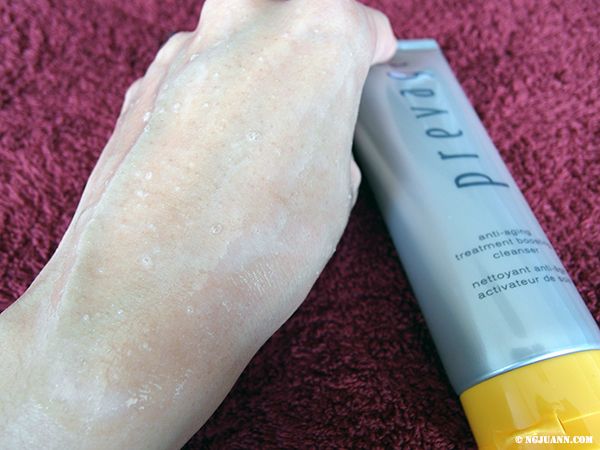 This really cleans well. There are little exfoliator beads in this gold coloured cleanser and works up to a small lather. It goes all over my face smoothly and kinda makes me wanne clean my face longer! Haha. The best thing you can do for your skin is to ensure it cleans well. So ensure you remove all your makeup with a makeup remover prior to using this cleanser.
The smoothness is evident after cleansing!
I think this is a good buy!
**
PREVAGE® Anti-aging + Intensive Repair Eye Serum, .5 oz/15ml for SGD215
Where to Buy: Available island-wide at all Elizabeth Arden authorized counters