That cafe at Kandahar Street, the one we went the other day is a quaint vintage cafe called Dong Po Colonial Cafe.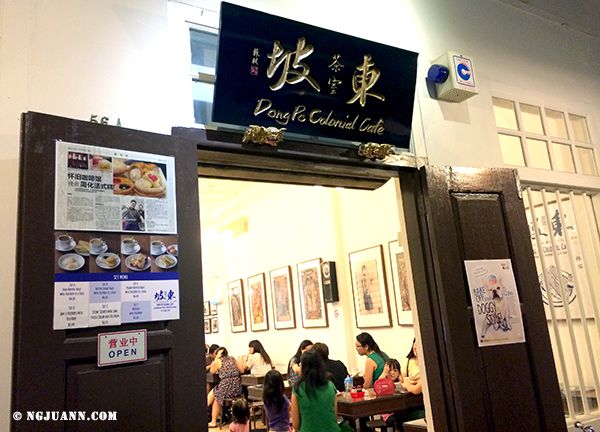 This isn't yet another hip new cafe joining the throngs we have mushrooming every other day. This cafe serves up some traditional pastries from the 50's and 60's in Singapore to go along with their coffee.
The boss of Dong Po Colonial Cafe is Kelvin Soh. How he started the cafe was featured in some Channel 8 show sometime back. He used to be a graphic designer when he decided to quit and fulfil his father's dream of keeping the decades old family recipes alive. He learnt how to bake from his father, who studied at Le Cordon Bleu and worked as a pastry chef around the world.
The interior of the cafe features lots of knick knacks to recreate the the 50's and 60's atmosphere in Singapore. You'll surely appreciate the nostalgia coming into this cafe. All of their pastries are 100% handmade too!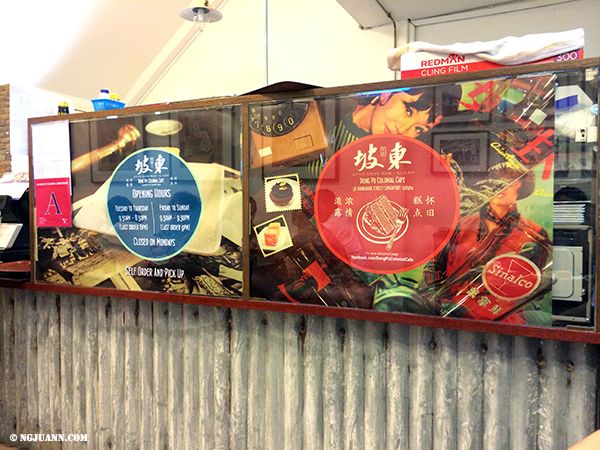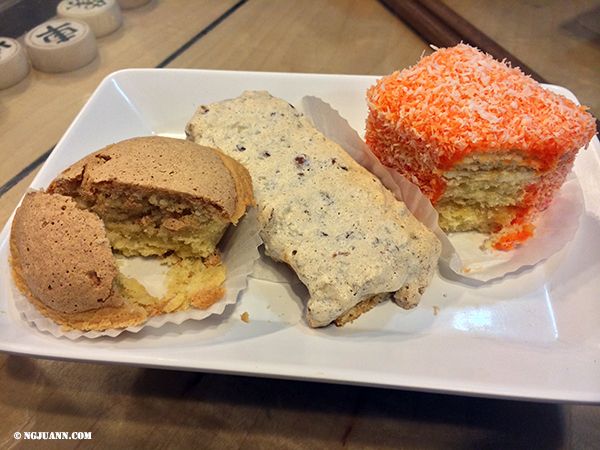 L to R: 
웃Almond Macaroon – $1.90
웃 Almond Finger – $1.90
웃 Strawberry Flavoured Lamington – $1.90
L to R: 
웃 Strawberry Swirl Cupcake – $2.00
웃 Chocolate Sweetheart Slice Cake – $2.20
웃 3 Hole Cookie – $1.70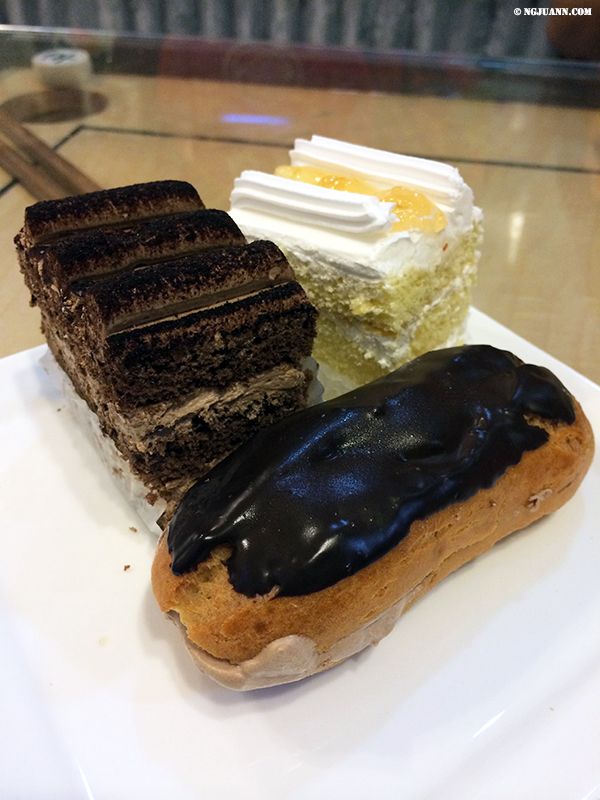 L to R:
웃 Chocolate Truffle Slice Cake – $2.20
웃 Apple Aloe Slice Cake – $2.20
웃 Chocolate Eclair – $NA
All the pastries here are kept traditional except for reducing the amount of sugar and replacing margarine with butter. I really like that all of their pastries are not overly sweet at all. :)
If you ask me what I liked from the 9 pastries I tried above, I would say try the following:
웃 Almond Macaroon – The almond flavour is evident and quite yummy. :) The inside is cake-like in texture and the top top is a crumbly crust. Actually I like the crumbly crust the most.
웃 Almond Finger – This is the sweetest one of them all. I like the crunch this gives.
웃 Strawberry Flavoured Lamington – I don't usually eat stuff that look like that. The first bite was unimpressive too but somehow I kept eating and finished most of this!!!
웃 3 Hole Cookie – This was the best (or rather the most fun to eat)!! I felt so nostalgic eating this! I haven't seen this sold anywhere else. Truly a taste from the past.
To be honest, I wouldn't come just for the pastries but it's a great place to hang out if you're around the area. :)
By the way, if you're around this area, do check out the lovely Swiss Rolls from Rich & Good Swiss Rolls just a few doors down! :)
**
Dong Po Colonial Cafe
56 Kandahar Street (nearest MRT is Bugis MRT)
Opening Hours:
Tuesday – Thursday 09:30-20:30
Friday – Sunday 09:30-21:30
Closed on Monday
Phone: (+65) 6298 1318
Facebook