It is always appreciated when brands go the extra mile to make their events interesting and packed with content that makes me want to share with my readers immediately.
I attended Nestle's recent launch of their new NESCAFÉ® Ready-To-Drink beverage – NESCAFÉ® Smoovlatté™, a premium bottled caffè latté that is the perfect blend of aromatic coffee and rich smooth milk which leaves a silky smooth feeling in your mouth.
It was an engaging 2 hours with coffee and art jamming.
The new NESCAFÉ® Smoovlatté™ comes in a handy 190ml bottle – perfect as a pick-me-up while on-the-go. The taste is very very milky and velvety. It's quite a delight for coffee lovers who love that creamy, smooth milky taste. Best of all, it is surprisingly affordable at only $1.30!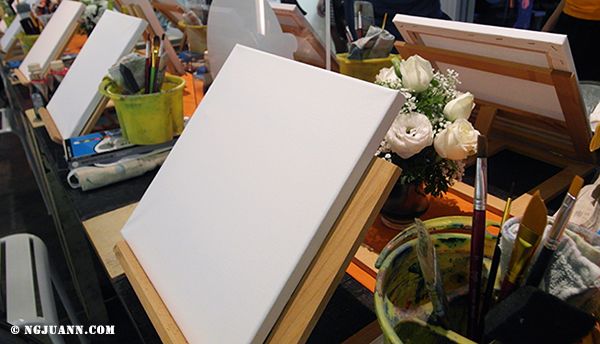 At my very first Art Jamming, I got an empty canvas, some coffee to paint with (yes! not joking!) and a palette of colours. The good people from the Nescafe team challenged us to portray what smooth & coffee means to us through painting.
Armed with a bottle of NESCAFÉ® Smoovlatté™ for each of us, painting begun!
Here's what the husband and I both did up.
Mine! I wanted to depict how energetic coffee makes me feel.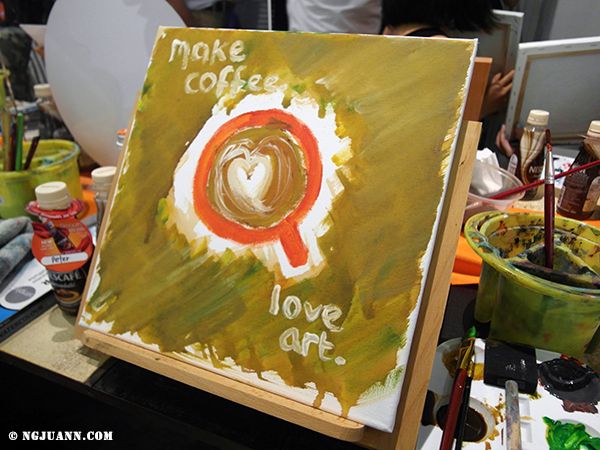 The husband's! I don't know what he was trying to depict. Haha!!
Anyway, we had a great relaxing evening together thanks to Nestle! :)
**
Do keep a lookout in December 2013 for the launch of the NESCAFÉ® Smoovlatté™ for a retail price of S$1.30 at 7-Eleven stores nationwide and at other convenience stores, petrol marts, supermarkets, hypermarkets and retail stores from January 2014 onwards!