I went to CELUVA at Scotts Square to try out their facial once. It was pretty darn awesome.
CELUVA has created its first Luxe SkinSuite in Asia to give lovers of the Swiss rejuvenating skincare the presidential treatment. Here, guests experience the full range of pure luxury and love for your skin to look rejuvenated, beautiful and younger, whatever your age.
CELUVA, located at #03-14/15 Scotts Square, only uses 100% botanical products from Switzerland. I tried the C-Matrix Purifying Facial. Below are the products that were used during the treatment.
♥ CELUVA Relaxing Mask
♥ CÉRUMA Purifying Serum
♥ CRÈMDEL Optimal Lightening Cream
♥ CÉRUMA Eye Lifsérum
You can read more about their products here.
The C-Matrix Purifying Facial intensively detoxifies, clear impurities, reduce blemishes, refine pores, restores balance to give you radiant, fresh, and clear skin.
The facial was slated to be 1.5 hours but it stretched to 2.5 hours just because the facial therapist thought I needed more work on extraction. She is so nice!!
C-MATRIX© PURIFYING – 1 HOUR 30 MINUTES |  $197.95 nett
And clean my face definitely was. There was two masks used, first is a detox mask followed by a collagen mask. I was well catered to and the therapist was patient, skilled and very professional.
The staff all spoke English and made me feel extremely comfortable.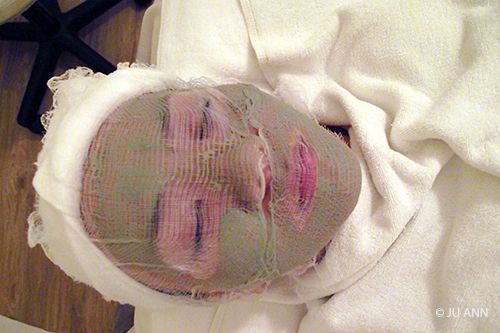 My face definitely felt very clean after the treatment. It was softly matt and extremely bright. And to think I came in after a long day at work with my skin all dull looking. My honest opinion is, this is a great place to go to when your face is all clogged up and needs a great perk me up.
Since Valentine's Day is coming up, this would be such a great gift that you can gift to your mom, sister, or girlfriend! It's definitely a treat every girl would enjoy. :)
**
For more information:
Check out all the treatments they offer. :)| Facebook | Twitter
CELUVA The Luxe SkinSuite is located at #03-14/15, Scotts Square. For more information, please contact the service hotline +65 6604 6638.