Whenever I have some time, I always swing by a Sephora and who can blame me? Besides the fact that I am a beauty junkie and a huge Sephora fan, Sephora is a mecca for everything cosmetics. With so many brands and so many products in store, shopping there can sometimes take hours and you still won't be able to try everything (not that I want to ever run out of cosmetics to check out!).
Me when there's a Sephora Sale: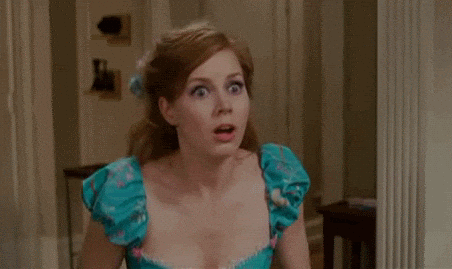 But ladies who want to know what are great buys at Sephora, here's my personal recommendation to help you cut through the madness (and resist buying everything).
So here's my personal top 7 must buy makeup at Sephora Singapore: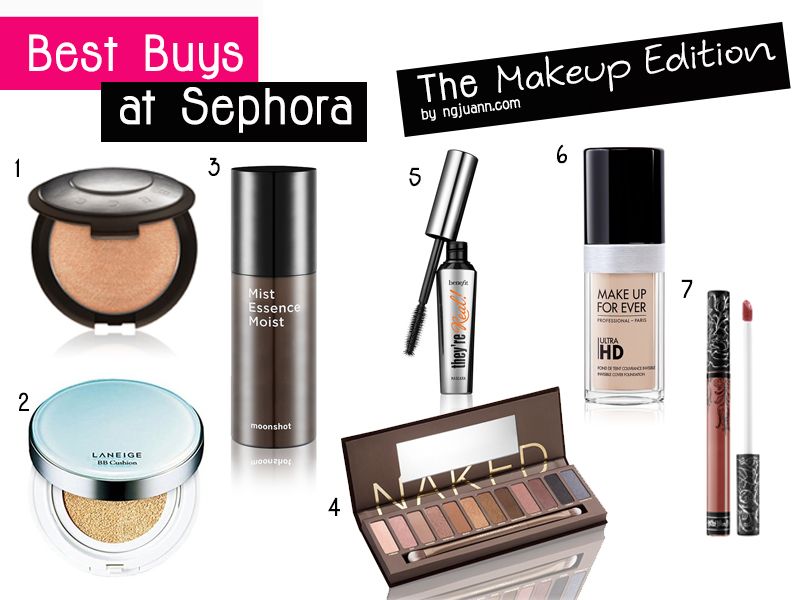 #1: Becca x Jaclyn Hill Shimmering Skin Perfector® Pressed Champagne Pop, $58
You know how some girls just look so good on camera? Their secret is a great highlighter. I haven't tried this one personally yet but if the raving reviews of this on Sephora site are to be trusted, this is one to definitely check out.
#2: Laniege BB Cushion [Pore Control], $59
This is gold. It's real what they show you on the print ads. You do get glowy, dewy, perfect looking skin. If you have okay skin like mine, this is easy to apply and gives you such beautiful finish.
#3: Moonshot Mist Essence, $44
This is a recently launched brand in Sephora Singapore. I kinda really like how radiant this mist essence makes my skin. You know like how they Korean actresses all have such dewy skin. Well, try this out and envy no more!
#4: The Urban Decay Naked Palette, $83
Come on, you knew this had to be in this list didn't you? This has to be one of the most coveted eyeshadow palettes among women in Singapore, it's almost like THE standard issue product for us.
The shades are highly pigmented, and very wearable for any occasion. The eye shadow combinations are endless with this palette.
#5: Benefit They're Real Mascara, $42
You can contest this but many have said over and over that this is hands-down the best mascara. It lifts and thickens your lashes. Throw away that basket full of mascaras and check this one out. I have the one in black but I'm always, ALWAYS tempted by the blue.
#6: Make Up for Ever Ultra HD Foundation, $72
If you're looking for foundation that gives you a natural finish but still allows you the flexibility to build on it, look no further! MUFE is my favourite! In fact, the foundation contains uniquely coated pigments that act as a second skin to give your face an even complexion.
#7: Kat Von D Everlasting Liquid Lipstick (In Sephora Singapore July 2016)
Meanwhile here's a link to know more about the product
Most popular shade? Lolita (a chestnut rose colour). This is not available in SG yet but it will be in July 2016 and I simply cannot wait. These lippies are highly raved for being highly moisturising, long lasting, has minimal transfer (on coffee cups/glasses) and gives a velvety matt finish. How is all that possible in one lippie? Can't wait to get my hands on it when it's in-stores!
So that's it! Sephora is always launching new brand and new products so stay tuned because I'm going to always have new favourites!! If you have a favourite item from Sephora that I missed out in this list, tell me in the comments below! I'd love to hear from you.
Till next time, much ♥!